Fintech Interview: Yuval Tal, Managing Partner of Team8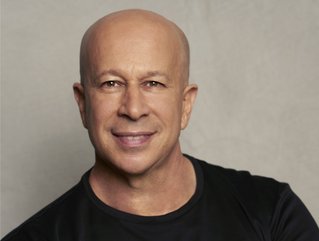 Yuval Tal, a successful entrepreneur and investor shares his thoughts on the current state of fintech, providing valuable insights for other professionals
Yuval Tal is a seasoned entrepreneur and investor with distinguished experience in the tech industry.
Currently, he is the Managing Partner of Team8, a prominent venture capital firm, incubator, and accelerator specialising in digital transformation.
Previously, Yuval founded Payoneer (NASDAQ: PAYO), one of Israel's first fintech unicorn companies and an international leader in cross-border payments.
He also founded Borderfree (NASDAQ: BRDR), a market-leading company that expedites e-commerce and payments for many large online and offline retailers.
Yuval is an alumnus of Harvard Business School, where he completed the Young Presidents' Organisation's Master of Business Administration (YPO MBA).
With his extensive knowledge and experience in the fintech industry, Yuval is well-equipped to offer insightful commentary on the current state of financial technology and its prospects.
In this interview, he talks about various topics, including the most significant fintech possibilities and what he believes will be game-changing developments for the overall industry in years to come.
Here's what he had to say:
Yuval Tal (Full Q&A Interview)
Q: What made you want to get involved in fintech?
"I was captivated by the boundless potential of fintech. For me, this is a beautiful space to innovate in, and is teeming with opportunities. Only 5% of Earth's oceans have been explored and charted - and I feel the same applies to the fintech realm. In other words, there are plenty of fish in the fintech sea, and plenty of 'big fish' to be caught too. I'm energized by the fact that there are so many areas that haven't been addressed yet, so many industry verticals that have yet to feel the full benefits of fintech. I also love the fact that the space is evolving and maturing in an unconventional manner, there is no 'school of fintech' - the innovators are the ones defining the sector. Fintech also provides unique opportunities for engineers to innovate at will, unimpeded by archaic industry frameworks. They can test themselves at the highest level and develop solutions that address industry-wide pain points, which is very rewarding."
Q: Where do you see the biggest opportunities for fintech moving forward?
"There's no shortage of new fintech use cases and solutions that are primed to gain traction, but I feel the most exciting opportunities lie with solo entrepreneurs and influencers – people who are leveraging their knowledge and skills for gainful self-employment online. I view this as the biggest paradigm shift in the world of work over the past decade. Today, the line is blurred between celebrity and audience. In recent years, we've seen scores of Youtube and TikTok influencers amass hundreds of millions of followers, and building their own personal brands. Swedish YouTuber PewDiePie is a real success story. At current count, he has 111 million followers, more than CNN & Fox combined, by a factor of five! Think about that. This growing breed of online influencer needs tailored financial services, and there is no way that their local banks appreciate their power or business model. They represent, by far, the most exciting opportunity within fintech moving forward."
Q: What are VCs looking for the most in terms of investment for the long term?
"Honestly, I would say ask a VC! Joking aside, Team8 is not operating only in the traditional venture model - our foundry model entails building cutting-edge companies in the fields of cyber, data and fintech from the ground up. VCs typically become interested in projects after the market fit is clearly demonstrated, after the product has been launched, after the team is in place and company culture is established. At Team8 we help companies reach this early stage of development. Our foundries also engage in a rigorous ideation process to identify new market opportunities, and then partner with fantastic entrepreneurs to build new companies to execute on them. Generally speaking, if the market fit is right, if the opportunity is big enough, and if the tech can scale, it should be straightforward to get investment. Leveraging Team8's unrivalled network of industry partners, we are able to help build companies that address the strategic needs of major global players."
Q: What excites you the most in the field of financial technology right now? And how do you anticipate things to play out in the long-term future?
"In terms of financial technology, I'm excited by new developments in data science that are empowering financial institutions to leverage new underwriting tools and gain a much more nuanced and accurate risk profile of their clients. I've always believed that risk assessment criteria should never be 'one-size-fits-all'. This is why we partnered with great entrepreneurs to build Spott, a first-of-its-kind e-commerce empowerment platform, offering frictionless liability insurance and a suite of additional financial services for online sellers. The case for tailor-made insurance for this growing - yet underserved - market segment is really compelling, but it requires data-rich business insights and sophisticated risk assessment capabilities. This is part of Spott's core value proposition. Obviously, selling gym equipment is much riskier than selling t-shirts. So intuitively, the liability insurance for each product category should be lightyears apart, right? Data-based underwriting that considers product volume, price economics and can quantify risk on the business and product level will be the future of insurance."
Q: What is next for Team8 in the coming five years?
"We want to bring more companies that have a high probability of success to life. At Team8, we are purpose-built for scaling startups, and we will continue to be on the cutting edge of tech-driven innovation, carrying out extensive research to identify and capitalize on untapped market opportunities. The opportunities are there, it's just a matter of finding the right niche and assembling the right team to build out a viable product. For high-potential startups, the probability of success shouldn't be a longshot. If the company building process is robust, there should be a 1-in-2 chance (not 1 in 100 chance) of making it. We're constantly on the lookout for great entrepreneurs to build companies designed for longevity."
Q: As the founder of Payoneer, now valued at more than US$2.4bn, what business and fintech-related advice would you give to your past self from 2005?
"When I reflect on my career, I don't think I was aggressive or bold enough. This may come as a surprise to some of my contemporaries! Honestly, looking back, I was too careful in many instances. I would tell 2005 Yuval to forge ahead with greater tenacity, more aggression. From a business standpoint, if I could do it all again, I'd be more embracing of companies that didn't take any prisoners and just went for it. The likes of Block (Square) and Stripe set a great example. They were focused from the start and demonstrated unwavering steel. When they started, nobody told them their vision was impossible, so they just went ahead and did it. Sometimes it's better to seek forgiveness than to seek permission, and most certainly, fortune favours the brave."
***