FinTech in five: innovation labs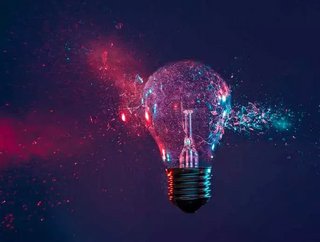 We take a closer look at the innovation labs, technology hubs and startup teamsatsome of the financial services sector's largest names Incumbents can't...
We take a closer look at the innovation labs, technology hubs and startup teams at some of the financial services sector's largest names
Incumbents can't innovate as effectively, or as quickly, as fintechs. How many times have we read a variation of this argument? Well, a lot. And there's good reason for that. Incumbents - banks, insurance companies and other corporates in the financial services sector - have seen disruption at an incredible rate over the last decade or more, as the digitisation of the market has forever changed the way in which people manage their finances and deal with their banks. 
Think new technologies like machine learning or AI, mobile banking innnovation, the rise of digital-only neo-banks and the better use of data to enable tailored, personalised banking experiences; the list goes on. Incumbents need to stay ahead of the curve in developing new technologies, with increasing numbers partnering with fintechs and innovators rather than competing.
Understandably, this approach pays dividends for both parties, with fintechs increasing their audience, reach and funding opportunities and banks accelerating their own digital transformations. 
However, there has also been a significant increase in those same incumbents and large players in the sector developing their own in-house financial innovation hubs and startup factories. Here, we take a look at five leading examples of this trend.
1.  Deutsche Bank: Breaking Wave:
Announced towards the tail end of last year, Breaking Wave is "a fintech inside Deutsche Bank", according to its website. The team at Breaking Wave - which will be capped at 75 people, with no project staffed with more than 15 at any one time - will work with entrepreneurs from Deutsche Bank to test new ideas, develop and build new products, and drive growth and new opportunities.
The German bank also hinted at a secondary purpose for Breaking Wave: to attract those innovators who, fresh from graduating, typically seek out startup-type roles and could be put off by the more traditional institutions.  
2. Goldman Sachs: "internal brain trust"
While not the official name of this innovation lab, established by the Wall Street giant in 2017, the intent is nevertheless clear. Since an initial news flurry at the time of its revealing, the internal brain trust has worked in relative secrecy since. According to a Reuters report at the time, the work of the lab was to pitch creative and innovative ideas to the bank's larger clients, such as Warren Buffett's Berkshire Hathaway Inc, for example.
And while the same report noted that lack of comment from Goldman Sachs on the formation of the group, it described its task as "supercharging investment banking revenue", developing "out-of-the-box" ideas and analysing and understanding latest trends in order to inform decision making. 
3. Visa: One Market Center
The first iteration of Visa's global innovation centres, One Market Center, was created in 2013 in San Francisco - the location of the financial services leader's global headquarters. Their purpose, it states, is to "provide an immersive experience for clients and partners to explore new products and technologies". Today, Visa has variations of its innovation hubs worldwide in locations including London, Dubai, Singapore and Miami.
These sites, which are billed as "co-creation" spaces for Visa and its clients to work together, are tasked with carrying a broad scope of related innovations and product/technology development programmes. Take the London facility, for example, which offers immersive development experiences and human-centred design principles in areas such as digital, security, cloud and authentication.
4. Legal & General: Future Ventures team
The Future Ventures team exists within the wider Legal & General organisation to use new technologies, innovative and pioneering approaches to solve the most critical and complex business problems that others are unable to address. Headed by Future Ventures Chief Innovation Officer, Maarten Ectors the team has, in just a few years, adopted a flexible, startup-like mindset that has seen it roll out a series of successful products and solutions. 
FinTech magazine spoke with Ectors at the end of last year. He affectionately refers to the team's remit as solving 'Harry Potter problems' - those most demanding of challenges that need the touch of magic that only the brightest and most innovative minds can offer. "Can a 180+ year old company be a fast innovator? Yes," he told us, "innovation is a mindset that can spread like a virus." Read the full interview with Ectors here.
5. Citi: Global Innovation Labs
The first of Citi's Global Innovation Labs was established in Dublin in 2009. Since, it's become an network of innovators spread across locations including Singapore, Mexico, Israel and, most recently, London. They are tasked with focusing on new and innovative technologies, keeping pace with the digital evolution taking place in the sector and the research, experimentation and prototyping of next-generation solutions.
According to Global Head of Markets and Securities Services Paco Ybarra, "We have always invested heavily in digital, but what we are seeing now is a step-change in both the investment we dedicate to technology and the pace of the evolution." 
SEE MORE: 
For more information on all topics for FinTech, please take a look at the latest edition of FinTech magazine.