Finch Capital closes €150m fund for European fintech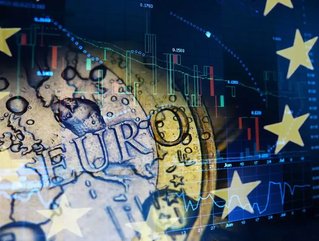 VC firm Finch Capital has announced the successful closure of its €150m 'Europe III' fund for investing in Series A and B fintech startups...
Founded in 2013 and headquartered in Amsterdam, intends to channel the funds towards companies that are shaping "the future of finance" through the use of cutting edge technology like artificial intelligence (AI).
The firm now has a track record of 40 investments across the European and Asian markets, with an estimated US$400m in assets under management. Its portfolio includes startups in fintech, insurtech and regtech. Finch Capital also reports that its two prior funds - Europe I and II - are both "generating top-quartile returns."
Financing the future
The company prides itself on strong leadership composed of "exceptional entrepreneurs" and makes use of both industry insights and an international network to grow fledgling investments into finance sector leaders.
In particular, Finch Capital selects companies that present pragmatic solutions to common problems and emphasise both scalability and sustainability.
Its goals for Europe III are to invest in 15 to 20 startups on the continent, investing €2m to €10m at Series A and B funding rounds. According to Managing Director Radboud Vlaar this broad interest is characteristic of Finch Capital, "We have always been bullish on investing in financial technology," he said.
"We have seen the industry mature, giving rise now to a rich but fragmented landscape of robust businesses with €2m to €5m in revenues. These are the companies we are focused on working with now. With the right support and management they have great risk/return outcomes and they are ready to build leading positions and consolidate the European market."
Adding AI expertise
Notably, Finch Capital has broadened its expertise in AI with the addition of to its ranks as a venture partner. Formerly a Product Lead at Google and , his tech sector knowledge is sure to be invaluable in guiding the VC firm's next wave of funding.
"Europe is ready to compete in the global enterprise tech arena, with more capital being deployed in AI/deeptech than any other industry - $20bn last year alone," he stated. 
"In the wake of general performance pressure, we see an acceleration of the finance sector in their tech understanding and adoption creating pressure for additional innovation in these areas."
As a instigated by the events of 2020 continues to cause dynamic changes to investment, Finch Capital's particular focus on AI within finance could be pivotal; angel investor Steve MacDonald predicts that "AI will be core to every new breakout fintech company" in 2021. Truly, this year could be one of finance's most exciting ever.