Endeit pledges $301.9m in investments to internet startups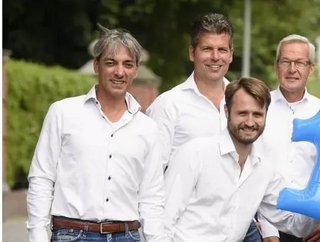 The Dutch-German growth capital firm Endeit Capital has already invested over $300m in European B-stage internet scale-ups...
One of Europe's first internet investors, Endeit Capital, has announced it will invest $301.9m in funding to boost digital maturity to Europe's technology scale-ups.
The company, which has been investing in the internet and digital commerce industry since 2006, has already helped build 35 successful businesses over the past 15 years through its Endeit Capital III Fund.  
According to reports, Endeit Capital has invested more than $300m over the past two decades in the Nordics, Benelux, Germany, Austria and Switzerland.
This latest funding drive has been launched to tackle a lack of later-stage venture capital in Europe because while European early-stage capital saw a record high in 2020, the European ecosystem historically has a lower supply of late-stage capital than other ecosystems. Currently no time-scale has been released regarding the funding drive.
Endeit Capital funding
The Endeit Capital III is supported by entrepreneurs, family offices, institutional investors and the partners of Endeit themselves. The investors subscribe to the central idea behind Endeit Capital III, which is to support those internet companies in Europe that help to foster and develop the innovation potential and digital maturity of Europe, versus global superpowers such as the US and China.
Since its inception, Endeit has had roots in Endemol, now one of the world's largest and most successful providers of entertainment content. 
Both owners Hubert Deitmers and Martijn Hamann have been closely involved in growing Endemol out of a single European country to a publicly listed firm active in 23 countries worldwide. While at Endemol, they acquired and built more than 80 businesses and then sold Endemol for billions.
Endeit started its first fund aiming to apply lessons learned from Endemol, namely helping international entrepreneurs in media, technology and internet to efficiently scale and position their companies internationally both organically and via a structured Buy and Build strategy. 
To date, Endeit has invested heavily in 35 companies and 35 acquisitions. Many of them have been acquired by publicly quoted buyers across three continents, such as Time Warner, Xerox, Newscorp, Protolabs, Lightspeed, Macromill, TMG and Cimpress.
Successful portfolio management
News of the investment strategy follows on from the April 22nd announcement that Endeit Capital's portfolio company Bux, Europe's leading neo-broker, raised $80m to facilitate the company's rapid expansion, and provide an ever-increasing number of young Europeans with the possibility to invest without commission.
Speaking about the latest funding announcement, founder and managing partner Hubert Deitmers, explained, "This financing round of Fund I II has been a huge success, where we could establish the fund within a short time frame in its 'First and Final close', despite COVID-19. It's rewarding to see that ten entrepreneurs that Endeit had previously invested in are now investors themselves in this third fund."
He continued, "Alongside our trusted network of partners, we have a real contribution to make. As fundamental shifts in technology happen, a spirit of invention and purpose is required – we support those internet entrepreneurs who can drive the change to make Europe more competitive and who have the ambition to become global market leaders".
Deitmers said that the next generation of European internet companies will be accelerated by core technologies, like machine learning, AI and quantum computing. These are the technologies that will fundamentally change the world. 
"We are deeply convinced that we need to develop this knowledge within Europe and want to help ensure that European companies developing these technologies find the right environment in their home markets, rather than outside of Europe."
He concluded, "There is huge potential in building European winners who scale globally, taking a massive share of the respective market. We have grown global market leaders out of Europe before. To foster this digital maturity, we see and seek the opportunity in funding and growing great teams in Europe that build global market leaders on these core technologies"