Dean Nicolls: How Jumio tackles new account fraud
By Dean Nicolls, VP of Global Marketing, Jumio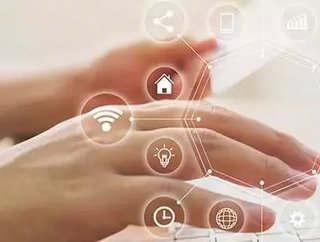 Jumio's Vice President of Global Marketing, Dean Nicolls, discusses how businesses should be protecting themselves from account opening fraud...
New account fraud isn't new, but it's fast becoming one of the biggest problems in the digital banking era, costing the financial services industry billions each year.
In fact, 48% of all fraud value stems from accounts that are less than a day old (according to ). Experian's 2020 Global Identity and Fraud Report found that 57% of businesses report higher fraud losses associated with account opening and account takeover than other types of fraud.
This is a problem that must be addressed from many different angles.
There are 15 red flags that banks can watch out for when a new customer opens an account, according to the , such as mismatched names and addresses.
That's why organisations need to adopt a risk-based approach and leverage a number of fraud signals.
Naturally, our value proposition here at Jumio is based on the capture of a user's government-issued ID and a corroborating selfie.
But, sometimes additional data points are needed.
equip financial service organisations with an improved ability to uncover deeper data relationships in real time by confirming the existence of a given address and/or confirming the subject actually lives at the address captured on the photo ID.
At Jumio, we offer two flavours of address services:
Address Validation: determines if the address extracted from a government-issued ID exists in the real world.
Proof of Residence: checks to see if the person being verified actually lives at the physical address extracted from their ID document. In the US, if the user moved, we would return whether the address provided matches the most recent address on file. 
These services help bankers and their underlying systems become more efficient and smarter, while also delivering several other compelling benefits:
Meet compliance mandates: Some regional regulations require you to validate addresses and establish proof of residence using independent public sources. This is especially helpful in the UK, where

Financial Conduct Authority regulations require FIs to collect two different documents (one for ID and one for address).

Properly formatted addresses:

Jumio returns a valid and standardised address which ensures that only valid billing and shipping addresses are captured and used in your systems.

With this, you can help ensure that any future communications to the new customer by regular mail will be delivered to the intended person on time.

Single API: Instead of integrating multiple APIs for identity verification and address validation, you now just use one API.
The most comprehensive way in which to combat new account fraud without negatively impacting the end user experience is with a holistic, multi-layered approach to onboarding.
The combination of identity verification and address services helps organisations corroborate digital identities, combat new account fraud and keep their CRM data clean.
Organisations want to have higher levels of assurance when they onboard new customers, but this is becoming increasingly difficult with increasingly sophisticated fraud tactics.
Layering in address services helps triangulate a user's digital identity with higher levels of assurance.