Could digital transformation break the banking industry?
By Jamie Hinton, CEO at Razor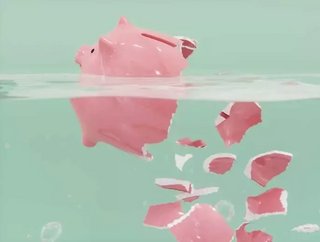 Consumer behaviour and expectations are ever-evolving, forcing not just banks, but the financial services industry, to redefine their priorities. Whilst...
Consumer behaviour and expectations are ever-evolving, forcing not just banks, but the financial services industry, to redefine their priorities. Whilst the industry is well-known for being conservative when it comes to change and the implementation of new technologies, it's time for the industry to increase their speed of innovation, focusing instead on out-of-the-box thinking, and disruptive technology in order to guarantee a near-flawless execution. 
Jamie Hinton, CEO at Razor Ltd, takes us through his thoughts on Digital Transformation in the financial sector. 
"With digital technologies now impacting every aspect of financial services, and digital platforms becoming a crucial mechanism for engaging with existing and potential customers, institutions need to embrace the technologies and leverage the changes to nurture and strengthen a customer-centric approach. 
41%* of financial institution executives state that digital transformation initiatives have only been partially deployed, whilst 27% have managed to execute limited deployment, 11% are still in the design phase and 4% of financial institution executives have no digital transformation strategy in place at all.
But what's the issue here? Is it the leadership that lacks experience? Whilst there are several factors at play here, the primary issue is understanding customer needs. Financial institutions have been focused on digital transformation since the creation of fintech, but they still have a long way to go before they are truly digital. Essentially, these institutions must face the growing competition from fintech start-ups and tech giants through continued innovation. 
This is where we come in, as we have foresight on the future of digital transformation. At Razor, we understand that everyone has a different vision, and without a shared understanding we'll never get the best results. That's why when we set out to work with clients, our first step is a Discovery process that drives out solutions. It brings our technical experts together with business stakeholders so we can capture, validate and refine ideas to steer us towards the most appropriate solution in-line with the wider business objectives. 
Success in digital transformation requires a unique blend of people, technology and data, and we have now reached a point where digital technologies are building on those which have come before them - it's 'technology stacking', creating an exponential increase in the speed of technological advancement. 
Implementing digital technologies has the ability to increase customer confidence and engagement, which will enable banks to understand their customers better and develop services which are best suited to them. They also have the ability to reduce operational costs, whilst still complying with increasingly complex and ever-evolving regulations. 
We understand the conservative attitude traditional financial institutions have to adopting new technologies in the form of transformation, and as such, we developed The Razor Sprint - designed for people who believe that technology can enhance their business. It's focused on making change and taking action by getting the right people in the room, without distractions and producing meaningful prototypes, tested on real data, to help you decide what to do next. It's a sprint through a single project. A proof of concept, developed in isolation, where you can take risks with a clear and singular focus. We find this helps you gain clarity on what is possible. 
The Razor Sprint creates sustaining innovations - incremental innovations that enable the evolution of an existing product. Think of it like this: all businesses are walking up an escalator that is going in the opposite direction. Each innovation is a step forward. The ones that innovate faster slowly pull ahead, whilst the ones that don't fall behind. Then there are the ones that leap forward, with their bigger innovations, but the reality is, they need to keep innovating just to maintain that lead. 
SEE MORE: 
Digital transformation needs to be focused on satisfying the evolving consumer landscape and fast-changing customer needs. Banks and financial institutions need to accelerate now, in order to not only protect but also expand their market share in this era of digital transformation. Speed is aligned with innovation, and both banks and financial institutions need to embrace this. 
About Jamie Hinton 
Jamie Hinton, originally founded technology firm, Razor Ltd, as a side project in 2009 alongside Co-Founder Steve Trotter. The business venture became so successful that in 2014, it became a full-time occupation. Jamie is first and foremost a technology enthusiast, but also hosts the unique ability to translate the complex world of software development into a language that everyone can understand.
Since 2014, Jamie has grown the business significantly. Razor now boasts a team of 24 and is a Microsoft Gold Partner.  It has gone from strength to strength, growing its client base and establishing a reputation for out of the box thinking and delivering impressive results for clients.
For more information on all topics for FinTech, please take a look at the latest edition of FinTech magazine.