Clear Street hits unicorn status after US$165mn round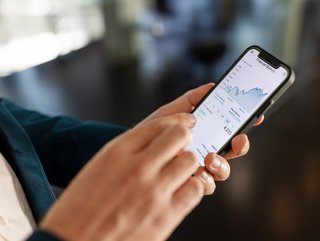 Capital markets fintech Clear Street has secured US$165mn in Series B funding, which will allow it to continue improving access to financial markets.
Capital markets fintech Clear Street has hit unicorn status after completing a US$165mn Series B funding round led by equity firm Prysm Capital.

It's the fintech's first venture capital raise since it was founded four years ago, and gives it a valuation of US$1.7bn.
Clear Street says that the cash injection will help it to expand its capabilities to serve fintechs, market makers and professional traders having started with a prime brokerage platform for institutional investors. The company says it is on a mission to build better infrastructure and improve market access for everybody.
Committed to 'better tech' for all
Additional investors included NextGen Venture Partners, Walleye Capital, Belvedere and McLaren Strategic Ventures as well as various angel investors.
Chris Pento, co-founder and CEO at Clear Street, says: "We founded Clear Street to replace the outdated tech infrastructure being used across capital markets. It shouldn't take six months to open an account or a year to begin trading a new asset class. Clients are demanding better technology and better service. Clear Street is stepping up to address this issue head-on. Our cloud-native platform provides the services and data that investors need to compete in today's markets."
Co-founder and CTO Sachin Kumar continues: "We started with prime brokerage, an area where we had experienced the frustrations caused by operating on outdated technology first-hand. As we built out prime services, we realised that 80-90% of the infrastructure used to service prime brokerage customers is the same infrastructure used by other market participants, like fintech app developers or market-makers. We've focused heavily on creating platforms that are API-first, such as clearing, settlement and custody, so that we can scale to other parts of the market."
A time of growth for Clear Street
The closing of the Series B round tops off an impressive 18 months for the New York-based business. Since the start of 2021, Clear Street has experienced a 220% increase in financing balances and more than 500% growth in equity transactional volumes. Today, it processes more than US$3bn a day in trading volume.
It has also set about expanding its leadership team across the board and now boasts nearly 100 engineers working in areas of product development and client need. Clear Street has vowed to grow its teams and resources even further as a result of this latest US$165mn investment.
Matt Roberts, co-founder and partner at Prysm Capital, says: "Capital markets are lagging in innovation and often rely on antiquated technologies that make markets difficult and expensive to access. Under the leadership of Chris and Sachin, Clear Street has built a cutting-edge platform that competes with established players on the street. We are proud to partner with the team to expand their offerings and improve access to public markets."