Changing the female founder conversation in fintech
By Vivi Friedgut, CEO and founder at Blackbullion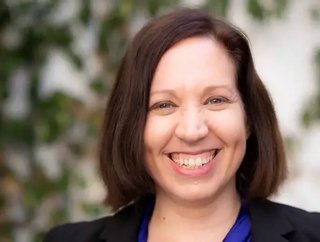 Vivi Friedgut, CEO and founder atBlackbulliondiscusses on International Women's Day, the current investment landscape for female business founders. Her...
Vivi Friedgut, CEO and founder at Blackbullion discusses on International Women's Day, the current investment landscape for female business founders.
Here's the thing. For International Women's Day 2020, it's frustrating that we're still having a conversation about the investment landscape for female founded businesses.Coming into the startup world from a 10 year career in finance in 2014, I was honestly surprised by the atmosphere and attitudes towards funding and women. 
Figures from Beauhurst show that female-founded businesses in the UK secured just 13% of VC deals. Meanwhile Pitchbook's latest figures show in 2019, female-founded companies received  2.7% of venture capital funding from a total of US$3.54bn. Sobering when compared to WeWork's eye-watering US$5nn lifeline for the same period.
Do these stats surprise me? No. For my pre-seed raise last year, I was encouraged to bring my male CTO to the meetings. Not because of anything financially based; simply because this is still how it is.
As an entrepreneur, I'm naturally optimistic. And despite the prevailing culture, we're seeing more female-led companies than ever before.  Here's why the tide is shifting – and I'm excited to ride the wave with the community of brilliant women around me – also those who choose to reject the existing narrative and carve out a way forward for their business to thrive.
The necessity of high performance
Lots of the commentary, and research, shows that female-run startups outperform their male counterparts despite raising less money; First Round Capital found that its female founding team portfolio of companies performed 63% better than their all-male equivalents. 
Business model plays a part too – simply, if women are raising less money then of course they're more focussed on generating it. Blackbullion has always been revenue first, partly because raising as a woman is more difficult, but also because we believe that paying customers is the ultimate value test of your proposition. Anyone can give stuff away, not everyone can sell.
Female founders can lead by example
For too long, the narrative around startup culture has been led by the "brotopia" of Silicon Valley. Fintech's no different, with its founder mythologies, hustle addiction and brand one-up-manship. An Illuminate Ventures study found that 15% of male entrepreneurs are motivated to start companies for financial gain compared to just 2% of female entrepreneurs.
There's a clear perception that women are more inclusive and care more deeply about creating lasting impact than men do. Possibly. Driven more by purpose than money? I'm not convinced. The overwhelming majority of female founders I know want to do good but are very driven by doing well. To be fair, it's equally true of most of my male founder friends too.
I'd wanted to build Blackbullion since I was a kid (I also wanted to be a fighter pilot!) but no one cared enough to pay for it so I went into finance. It took the 2008 financial crisis, and the world to wake up to the problem of catastrophic debt, and be willing to pay to solve it, for me to get going. Purpose? For sure, Money? Yes. After all, what's more empowering as a woman than financial independence?
SEE ALSO:
All this shapes the kind of businesses we grow and the culture we create within them. And the ripple effect of this filters out as more female founders shape the startup community and set the tone.  Looking at Blackbullion, we have a strong family first culture where working mums (and dads!) can arrange their work time around what the business needs. And talented international colleagues can travel home as they need to – even if that home happens to be in Barcelona.
As leaders, female entrepreneurs can reframe startup workplaces, encouraging a more diverse, inclusive and flexible environment where our teams, partners and selves can thrive. These are highly investable businesses.
The eco-system's changing
With more female entrepreneurs making their ideas happen, the ecosystem around us is changing, from the inside out. This means more networks and organisations creating a supportive infrastructure, from the Allbright Collective, focused on creating networking opportunities for women in business, Femstreet, the women in tech community and The Wing, the workspace designed for women.
Critically, we're seeing more female owned and focused VC firms and investment bodies like angel network Angel Academe and VC firm Ada Ventures. Take Melody Lang, at MPA Education, one of our own investors who's building success from a predominantly female portfolio. As female-run funds grow and more women become investors, the networks of female founders will deepen and strengthen, creating that new ecology that's a genuine meritocracy.  
I'm looking forward to the day we no longer have this conversation; like many female founders, I'm over it, and just want to get back to the business of making the world better.
This battle has to be won but we need to ditch the disempowering story of men being the enemy. If I was a betting person, my money would be on the fact that we'll all be better, more successful and more impactful when we can finally redirect the energy expounded on this to making the world a place we can all be proud to call home.
For more information on all topics for FinTech, please take a look at the latest edition of FinTech magazine.
Follow us on LinkedIn and Twitter.
Image and video source: International Women's Day 2020