Avaya: embracing the art of the possible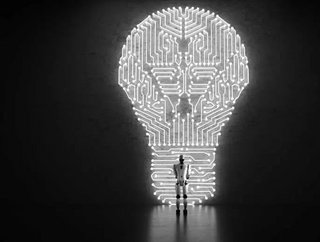 For today's big banks, technology transformation is a must. Ioan MacRae, UK & Ireland Managing Director for technology solutions provider Avaya, s...
For today's big banks, technology transformation is a must. Ioan MacRae, UK & Ireland Managing Director for technology solutions provider Avaya, says it doesn't have to happen all at once.
Now more than ever, it's vital for businesses to provide a high quality, tailored customer experience driven by technology. This is especially true for the finance space, as the rise of fintechs and challenger banks focuses on meeting consumer expectations; those large financial institutions which do not keep up risk being left in the dust. Avaya, a leading provider of tech solution to global clients, has studied recent changes in customer experience expectations to ensure it is best placed to help the companies it partners with grow through 'experiences that matter'.
Ioan MacRae, Managing Director UK and Ireland at Avaya, has been involved in the tech industry for around two decades, having held roles at Cisco and Nortel prior to joining Avaya. He took his current position in 2012, having gained international experience in the Middle East, and relishes his role to this day. "The culture is brilliant. I've got a fantastic team," he enthuses. "We have large team of about 360 people in the UK and in Ireland you can double that with our R&D centre in Galway. All that can only be in play when you've got great technology as well," he adds.
The UK and Ireland is Avaya's second largest region after the USA, and over the past few years the company has experienced positive financial growth. "We've delivered and exceeded plans," says MacRae. Through partnerships with BT, Vodafone, Virgin Media and the like, it's probable most consumers in the UK have interacted with Avaya solutions, even if they haven't realised – but Avaya has certainly noticed the consumers. Indeed, it has recently released its latest consumer survey which found that machine learning technologies are being embraced with gusto globally, and the UK is no exception. 51% of UK consumers prefer to have questions answered by an AI chatbot while shopping online or using an app, with 32% going as far to say they prefer this to human engagement.  
"It's a very changing environment at the moment," MacRae comments. "Like any R&D organisation we never stand still; we're constantly developing to meet the demands and challengers of customers." As such, Avaya is well-placed to look at how customers have evolved, and MacRae says it's important to understand that just as banks and other corporations are at different stages of the technology journey, so are consumers. "If you look back 10-15 years ago, we were quite happy going into our local bank and issuing cheques. 10 years ago, telephone and internet banking were both fairly modern, then seven or eight years ago came the common adoption of smartphone technology. Five years ago, apps became more commonplace and so you can see new demands on any financial institution, especially in retail banking, where technology adoption among consumers is so rapid."
Despite all the technology at our fingertips, MacRae stresses the importance of choice to keep customers comfortable with their finance needs. "There are times when people do want to pop into a branch or speak to a human," he explains. "The idea is that you give the customer the option but consistent service comes through." He cites his own family as an example: two sons, 17 and 20, MacRae himself and his parents, in their late 70s, all use the same bank. "The way my children will do self-service compared to me and my parents is totally different. We're all in different parts of our life in terms of mortgages and debt, but trying to serve three generations via traditional methods as well as more complex methods is very challenging."
As an increasing number of banks turn to AI and chatbots, as well as voice biometrics for identification, this is likely to form part of the consumer journey as opposed to replacing it. A customer might use a chatbot to get to the right place but will still want to speak to a human. "At that point, I still want my call answered immediately by an agent, but I want the agent to know what I've been calling about. I don't want to have to tell them the journey I've been through," MacRae explains. "The adoption is there, but in varying degrees."
SEE MORE:
Based on his company's extensive research into the UK's financial technology scene, there were some aspects MacRae didn't expect despite his extensive experience on both sides of tech. "What surprised me is how much people are willing to adopt technology from smart speakers to chatbots worldwide. People's knowledge was higher than I thought on a global basis, and their willingness to have it as part of their customer journey was a pleasant surprise with it." MacRae also points out how technology has permeated every area of business – for example, chatbots need to be connected to the marketing department to offer appropriate responses. "IT, security, marketing… all different departments need to be part of this digital transformation."
Equipped with this knowledge that change is influencing businesses and demanded by consumers, every financial institution worth its salt is on a digital transformation journey, but MacRae advises it doesn't need to happen all at once and Avaya can guide organisations through each stage. "It's not just about understanding what's out there and the art of the possible, but it's also about ensuring we understand our customers exceedingly well. Where are they? What technology have they got today? What is the customer experience they're offering currently and what would they like to be offering?" Often, that customer experience is the place to start when developing digital strategies in banking.
"It's a big conversation, a big journey, and it won't stop," MacRae adds. "They'll do each piece at a time, but technology is being adopted and altered so quickly – my sons for example will be demanding different experiences in the next five to 10 years than I ever will, and most certainly more than my parents." The solution does not have to lie in building stacks of technology in-house, however, and MacRae actively encourages large organisations to partner with technology companies: whether it's an experienced industry advisor like Avaya or a new, more niche fintech. "It sounds easy to improve customer experience, but it's a huge undertaking for these big organisations, and it doesn't need to be done overnight. It's not one big bang. My advice to any big financial institution is to have conversations with your vendors and partners, understand what can be done today relatively quickly and easily to start the journey of transforming customer experience, as well as looking at the long-term plan. You might have voice only contact centres, followed by introducing email next month and then web chat. A conversation is free, so embrace your vendors."