Accenture's top banking and fintech trends for 2020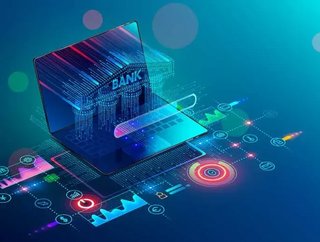 Disruptive technology, digital transformation and greater customer expectations are changing the commercial banking landscape in 2020 Accenture has out...
Disruptive technology, digital transformation and greater customer expectations are changing the commercial banking landscape in 2020
Accenture has outlined six key trends that drive change in the commercial banking industry throughout this year and beyond. 
In its Top Commercial Banking Trends in 2020 report, the consulting firm explains that commercial banks are having to reimagine and evolve their business and operating models as we enter a new decade. 
This is as a result of a rapidly shifting financial services environment driven by emerging innovative technologies, disruption in the form of new competitors and market entrants, and increased regulation.
Within this context, says Accenture, "those with existing investments in digital and data platforms and the right ambition, tools and partners, are well positioned to be frontrunners."
Those frontrunners, it adds, should use aggressive investments to drive efficiency and enhance both the client and employee experience to remain as market leaders. For all commercial banking players, continuous momentum towards a digital future will be essential. In particular, Accenture states: "We see 2020 as the year commercial banks went from digitization to digital by building on these investments and truly unlocking the power of data. 
SEE MORE:
Commercial banking in 2020: six trends
Beyond digital foundations, becoming digital players
This lies at the heart of the transformation of the sector. Commercial banks are, says Accenture, achieving a shift in mindset whereby they move away from investment in digital foundations - operational and CRM platforms, for example - to becoming "truly digital players". 
The rise of Relationship Managers
Relationship Managers (RMs) are the new breed, or according to Accenture, the empowered bankers. These key employees will use data and digitally driven business insights to better engage clients, improve customer satisfaction and experience, and increase revenues.
The rise of machine learning and AI
Smart partnering, whereby commercial bankers use data, analytics tools and machine learning/AI in an intelligent ecosystem will separate progressive innovators from those left behind.
According to Accenture, in the field of AI the opportunities are expanding at a greater rate than banks are adopting the technology. Leaders, it says, are doing so, particularly implementing AI and predictive analytics technologies. This allows real-time decision making to directly influence business practice and brings higher returns. 
Legacy systems, while reliable and trusted can slow any efforts to implement meaningful change. As a result, those commercial banks that achieve digital decoupling and microservices will reap the benefits of innovation. This, in turn, will kick start the migration towards full digital transformation. 
Building a digital ecosystem
Partnerships will be essential. The advent of Open Banking, for example, means that data and integration options allow for a strong and rich ecosystem to be constructed that helps banks "differentiate products and provide customer-centric services. 
Read Accenture's full report into the key trends shaping commercial banks, authored by Jared Rorrer, Managing Director - Global Commercial Banking Lead, here.
For more information on all topics for FinTech, please take a look at the latest edition of FinTech magazine.