5 Things Venture Capital Firms Are Looking at in Fintech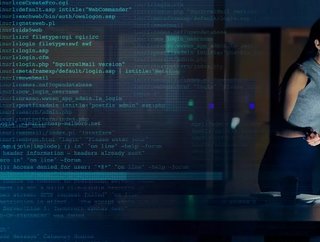 Uncovering some of the things venture capital firms are looking at in fintech, from blockchain and cryptocurrencies to social and environmental activism
New businesses are popping up with a way to make finance easier, faster, and more efficient every day.
With the rise of mobile technology and social media integration into daily lives, companies have been able to offer new services to eliminate some of the inconveniences people experience when it comes to financial services.
Venture capital firms know this too, which means they're now looking closely at the fintech industry.
This article discusses five of the developments venture capitalists are watching out for when it comes to financial technology.
5) Blockchain technology and crypto assets
Distributed ledger technology, or blockchain technology for short, is a way of recording transactions and tracking goods to improve security, remove the need for third parties, enhance machine to machine communication, and reduce prices. This category also covers cryptocurrencies such as bitcoin or stablecoins.
According to Maxim Manturov, Head of Investment Research at Freedom Finance Europe, "2022 VC investments in fintech are likely to incorporate more blockchain technology, with the lure of decentralised finance and the greater potential of smart contracts and peer-to-peer lending that's entirely free of middlemen or third parties boosting the potential of fintech."
"The blockchain ecosystem is fueling the growth of future unicorns by offering more secure, cheaper, and faster ways to process cross-border payments. Venture capital investments will further move into crypto adoption as most household names present on the market catch up with the trend and cater to consumer preferences. We are expecting to see large-scale adoption of crypto for both SMBs and large corporations alike," added Arvind Nimbalker, Global Head of Product at Tribal Credit.
4) Social Impact
Social entrepreneurship and innovation have been around since the late 19th century, but they've grown in popularity as businesses realise how influential their actions can be on society at large. In fact, a recent working paper from INSEAD business school found that social enterprises "can do a more effective job than a benevolent central actor such as the government."
Venture capitalists are interested in fintech that are working on solving social problems because of this potential for large-scale impact. They're also drawn to companies with a strong mission and purpose beyond profit.
According to Antoine Argouges, Founder and CEO of Tulipshare, "Activist investing is a great tool to effect corporate change, and it can be a viable solution to counter corporate greed and irresponsibility."
3) Underserved Markets
Another factor venture capitalists are watching out for is businesses targeting underserved markets. Often these are places where there is a high density of people who have been underserved by traditional financial institutions, such as the unbanked and underbanked.
"VCs are backing underserved markets which can be addressed with the proven models tested in the US and the EU. Putting Asian super apps aside, Brazilian and Indian markets are the hottest ones for investments, and M&A. 2022 will show more deals in vertical aggregation in the M&A space and more investments in the underbanked and underserved markets," explained Eugene Hauptmann, Founder of AwesomeFinTech.
At the end of the day, VCs are often looking for startups that can scale quickly and capture the attention of consumers across multiple markets.
2) Environmental action
Another trend on the rise in fintech is environmental action, and it mainly involves companies working towards reducing the impact of humans on the environment. Often, this takes the form of sustainable or ethical banking, where customers can choose a financial service provider that aligns with their personal values.
According to Justas Kaveckas, CEO and Founder of FOROS, "The emergence of sustainability and climate-focused fintech startups are a natural evolution of the financial sector. They give a sense of purpose and hope to millions of users around the globe that finance is not just about numbers in your account but rather a force for so many good things. These startups are attempting to do critical work to save our environment and make our societies more inclusive."
1) Neobanks
The concept of neobanks is one of the most significant categories to gain traction with venture capitalists. These are banks that have been built from the ground up to be digital-only; they often have a very user-friendly app and no physical branches.
"We see the neobanks as having the greatest potential because they still enable generation of big checks and ensure quality margin indicators thanks to a whole line of additional services," said Dmitry Smirnov, General Partner at Flint Capital.
The bottom line
Venture capitalists are keeping a close eye on fintech, and private investments in the industry exceeded $75bn USD in 2021. It is probable this trend will continue in 2022, with VCs looking for startups they believe can become industry leaders.
***