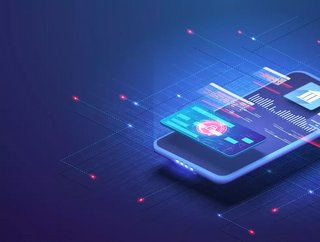 With ransomware, malware, and other forms of cyber attack on the rise, we've broken down the 10 best apps to help you protect your smartphone.
People have had to adapt to a lot over the past year and a half, from lost jobs, friends and loved ones, to months spent in confinement as the pandemic raged outside. As physical interaction became much rarer over the past 18 months, people have responded by stepping farther and farther inside their digital worlds. 
Increased smartphone usage (as well as time spent online in general) during the pandemic has also driven an unprecedented rise in cybercrime - in particular, cybercrime associated with COVID-19.  
Recent data from cybersecurity firm McAfee also found that, in the UK and the US, nearly half of all smartphone users (47% and 49%, respectively) don't use any kind of mobile security software. As our phones become more and more important parts of our lives - and keeping them safe along with it - we've broken down the 10 best apps to help you protect your smartphone.
10: Avast Mobile Security
One of the most full-featured antivirus apps available on the market, Avast offers a wide range of bells and whistles, from a privacy advisor to a customisable blacklist and a useful system optimisation function. The premium version is also one of the more affordable on the market, although the free version is already crammed with useful tools. However, while there is a free version of Avast for Android, it does contain ads, and some reviewers have pointed out that its malware detection could be better.
Price: Free(mium); Premium version for $24/year
Pro: Cheap, feature-rich
Con: Does a sub-par job of malware detection
09: LastPass Password Manager
A Google study in 2019 unearthed the sobering statistic that almost two thirds of people use the same password across multiple accounts, and 13% use a single password for all their accounts. Reusing passwords is a huge vulnerability, which a password manager app like LastPass can help you address. LastPass uses bank-grade encryption technology, paired with a smooth UI, and can accommodate an unlimited number of passwords.
Price: Free; Premium version for $36/year (billed monthly)
Pro: Feature-rich
Con: Free version makes you choose between mobile devices and your desktop computers.
08: Hiya: Caller ID & Spam Blocker
The FCC recently found that COVID-19 related phone scams have, much like the virus, spiked over the past six months. Installing a call screener app like Hiya can help weed out malicious phone calls and spam. Hiya has an intuitive interface with no ads in its free version. There is also a business package used by the likes of Samsung, AT&T, and Telenor, which allows enterprises to avoid being labelled as spam and brand their outgoing calls when reaching out to consumers.
Price: Free; Premium version for $24.99/year
Pro: Ad-free and large user community.
Con: App is built on a pretty weak IT stack and can run slowly as a result.
07: Wire
If you're concerned about your messages (or those being sent by your employees) getting read by anyone from hackers to your mobile carrier or ISP, a messaging encryption app can give you peace of mind. While Wire isn't the best app for total messaging security (we'll get to that in a minute), it does throw in some collaboration tools like encrypted file sharing, conferencing, and group chats, making it a great choice for a privacy-focused startup.
Price: Free (for personal use); Premium version for $5.83/month; Enterprise version for $9.50/month.
Pro: Encrypted collaboration tools.
Con: Audio issues and call dropping have been reported.
06: Kaspersky Mobile Antivirus
Keeping your phone safe from malware and viruses should be a priority at a time when our devices are more important to our daily lives than ever. Russian cybersecurity firm Kaspersky makes a thoroughly respectable antivirus app that packs near-perfect malware protection and a good call blocker into one slick package. The premium version is a little expensive, and really doesn't do much more than auto-scan your new apps, so it's probably best to stick to the basic (ad free) subscriber level.
Price: Free; Premium version for $20/year
Pro: No ads in the free version
Con: No auto scan for new apps in the free version; the premium version is expensive and underwhelming.
05: DuckDuckGo
A privacy-focused browser is a must-have for the data security-conscious. DuckDuckGo is available as either an app or a browser extension and is a solid piece of tech that will keep Google from collecting your data in order to sell it to companies that weaponise your subconscious mind against you so you buy limited edition Funko Pops and vegan taco meat at 3 am. The DuckDuckGo browser also offers a Burn Button, which permanently wipes your cookies, cache, and browsing history from your device with a single push of a button.
Price: Free
Pro: Browse in private.
Con: No AdBlock; DuckDuckGo runs its own ads.
04: Find My Device
We've focused pretty heavily on cyber security and privacy so far, but physically losing your phone or having it stolen is also a nightmare. Find my phones apps are widely used; Google has even incorporated the technology into its own suite of tools.
Price: Free.
Pro: Significantly cheaper than buying a new phone.
Con: To find your device, Google has to know where your device is, which can be a privacy concern.
03: Norton Mobile Security
Norton's antivirus app would probably have ended up on the top of this list if it weren't for the fact that the free version was recently scrapped. Nevertheless, with bar-setting security and threat detection capabilities, a great app advisor, and UI design that's perfectly intuitive to use, this is one of the best ways to shell a reasonable amount of money each year for near-total peace of mind.
Price: Premium version for $30/year
Pro: Flawless security features.
Con: No more free version.
02: Signal
Recommended by Bruce Schneier and Edward Snowden, Signal is the hands down best choice for a privacy-focused smartphone user. Signal is a fully open source encrypted messaging system that encrypts messages in transit, hides messages from the carrier and ISP, and keeps messages secure even if an encryption key is stolen. The App was developed by Open Whisper Systems, a group of celebrated cryptographers who created its own encryption method, the Signal Protocol.
Price: Free.
Pro: Encrypts SMS messages even when only one participant has Signal installed
Con: Virtually none.
01: Bitdefender Mobile Security
The perfect balance between everything that makes an antivirus app great. Bitdefender's app has impeccable malware detection, integrates with your wearables, a built-in VPN, and an AdBlocker, all while leaving a shockingly light impression on your phone's processing power.
In addition to shutting down viruses and malware, the app also brings a host of privacy features to the table, including an app-locker, anti-theft features, data-breach notification, and even scans wifi connections to detect if they are compromised or under attack.
Price: Free; Premium version for $14.99/year.
Pro: For the quality and quantity of features, the Premium version is insanely cheap.
Con: Free version caps your VPN data.