Financial Services (FinServ)
Top 10 fintech unicorns by market valuation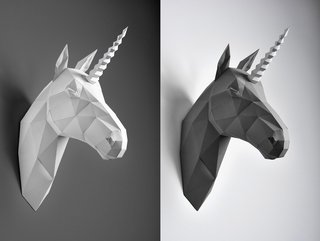 Top 10 FinTech Unicorns
FinTech Magazine reveals the largest fintech unicorns, whose meteoric success has seen each achieve over US$1bn in market valuation
1: Stripe
Founded in 2010 by a pioneering pair of Irish brothers, Stripe takes the gong as the biggest fintech unicorn by market valuation. The company provides APIs for money transfers, accepting credit cards and for subscription management.
Publicly valued at $95bn as of Q4 2022, this figure has faced some recent scepticism after a round of Series I funding valuing Stripe at $50bn saw it raise $6.5bn in March 2023. Andreessen Horowitz, Baillie Gifford, and Founders Fund were among the lead investors in this public investment round. In its annual update published in April 2023, the fintech says it processed financial transactions totalling $817bn for the full-year 2022 – a 26% rise from 2021. Stripe says it now supplies over 100 companies that process over $1bn in payments using its platform, with overall clientele up 19% year-on-year.
2: Checkout.com
Checkout.com is Europe's most valuable fintech startup with a valuation of $40bn as of Q4 2022. Headquartered in London, Checkout.com is a payments processor for other companies, with clientele including household brands Netflix and Pizza Hut, as well as the cryptocurrency platform Coinbase. The company surpassed Revolut as the UK's most valuable fintech unicorn in January 2022 after announcing a funding round exceeding $1bn, with the Qatar Investment Authority among its lead financial backers.
Céline Dufétel was appointed as Checkout.com's new president in early 2023, laying out the company's expansion plans for the US market to rival its North American counterpart Stripe.
Checkout.com remains Europe's leading fintech unicorn, flexing its muscles in May 2022 with the acquisition of French identity verification service Ubble. ​​​​​​​
3: Revolut
British neobank Revolut is a leading fintech specialising in mobile banking, foreign exchange, and money remittance. Since its founding in 2015, the fintech has been through 18 rounds of funding, with a significant $800mn raised in July 2021 – making Revolut the most valuable UK tech startup at the time. 2021 marked the company's first-ever year of profit, generating £26.3mn ($32.7mn); it also reported positive Adjusted EBITDA of £100.3mn. More recently, 2023 has seen Revolut expand its offering by rolling out joint accounts and group chats in European markets.
4: Chime
Business Insider called Chime the largest single equity challenger bank in 2020, having raised $500mn in a single round of funding to take its market valuation up to $5.8bn. Fast-forward to today and the fintech's market valuation has soared further still after $750mn of Series G funding was raised in 2021.
Lead investors Sequoia Capital Global Equities were joined by firms General Atlantic and Tiger Global Management in growing the fintech's market capital to $25bn as of Q4 2022. Founded in 2012, Chime offers fee-free mobile banking services provided by either The Bancorp Bank or Stride Bank, earning revenue from the collection of interchange fees.
5: Ripple
Another of the market's biggest payment settlement systems and money transfer networks, Ripple sits high on the tree as the fifth largest fintech unicorn by market valuation. The company has raised a total funding of $293mn since its founding and is a leading platform for cryptocurrency trading. The company uses its proprietary cryptocurrency XRP to facilitate transactions on the Ripple network, a product that has been at the centre of a legal battle between the fintech and the US Securities and Exchange Commission (SEC). The SEC argues that XRP is an investment contract acting under the guise of a cryptocurrency. Despite the years-long legal case beginning in 2020, Ripple's valuation has remained strong, with two rounds of Series B funding taking place in 2021.
6: Blockchain.com
UK-founded cryptocurrency platform Blockchain.com boasts over 50mn customers, who use the domain to buy, sell and hold different cryptocurrencies. The company's market valuation reached $14bn after it raised new funding in March 2022 from backers including Lightspeed Venture Partners and Baillie Gifford. At the time, the funding round more than doubled the company's valuation. However, after cryptocurrencies entered a bare market following one of its biggest historical crashes in June 2022, it was reported that Blockchain.com had been considering a strategic "down round" of fundraising, reducing its value significantly to between $3bn-4bn.
7: Plaid
One of Silicon Valley's most valuable fintechs, Plaid offers a data transfer network and payments platform that connects fintech developers and financial institutions. Designed to democratise financial services, Plaid's product enables applications to connect with a user's bank account. The company has raised significant capital since its founding, despite a failed $5.3bn acquisition attempt from Visa in 2021. The deal failed after a US Justice Department antitrust lawsuit challenged the proposed acquisition. Most recently, April 2023 saw Plaid enhance its product offering further with the launch of a Real Time Payments network to speed up bank payments.
8: OpenSea
An early pioneer in the NFT market, OpenSea operates a peer-to-peer platform that allows users to create and trade NFTs in exchange for a 2.5% commission on each sale. Based in New York, the fintech has raised a total of $427.2mn over eight rounds of funding, the latest coming from a Series C round in January 2022. The fintech processes around $3bn in NFT transactions monthly according to Forbes, earning an average of $75mn in revenue per month. OpenSea maintains a leading position in the NFT market despite competition from Coinbase, which launched its own NFT marketplace at the end of 2021.
9: Devoted Health
US-based online health insurance platform Devoted Health offers medical plans and access to local healthcare providers for Medicare-eligible beneficiaries. An all-in-one medical service focused on the elderly, Devoted Health experienced a major growth spurt in Q3 2021, securing $1.15bn in Series D funding from investors such as General Catalyst, NextView Ventures and Softbank Capital. This investment allowed the fintech to expand into eight new states in October 2022 – including Alabama, Colorado, Oregon, and Hawaii.
10: Brex
Founded in 2017 by Brazilians Henrique Dubugras and Pedro Francheschi, Silicon Valley-based Brex is a financial services provider offering cash management accounts and business credit cards to technology companies. Brex has helped startups access more of their own funds without the need for credit histories, offering instant approvals based on available cash balances. In 2021, the fintech received two rounds of Series D funding – including $425mn in April and $300mn in October – helping propel it to decacorn status with a market valuation of over $10bn.