Financial Services (FinServ)
Top 10 FinTech Events and Conferences 2021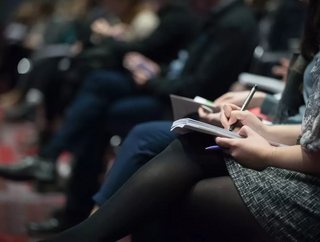 2021 is far from over, we take a closer look at 10 of the best fintech events still to come this year.
1. FinTech and InsurTech Live
When: 12-14th October 2021
Where: London, UK / Virtual
Learn from respected FinTech and InsurTech leaders at this unmissable hybrid conference. Take the opportunity to expand your network among influential executives and gather insights to feedback into your own organisation.
35% of the FinTech & InsurTech Live community are C-Level, VPs or Directors. So you will rub (socially distanced or virtual) shoulders with the most powerful people in the industry at the Tobacco Dock in London or worldwide via the exclusive live stream.
The events will include:
Keynote addresses from respected industry leaders

Dynamic live roundtables (inc. Q&A)

Fireside discussions

Inspirational Speakers & Presentations

Extensive networking opportunities
From global giants to innovative startups, the 3-day show is an essential deep dive into the industry alongside the chance to strategically analyse issues impacting the future of FinTech & InsurTech.
Find tickets and information here.
2. Money 20/20 USA
When: 24-27th October 2021
Where: Las Vegas, USA
Money20/20 is the doorway to the epicentre of the Payments, Banking, Fintech and Financial Services ecosystem. The OG of the Top FinTech Conference list and known as the home of the Money Revolution uniting captains of industry, dreamers, trailblazers, innovative thinkers and fearless leaders that hold the keys to fundamental changes in the way the world uses, spends, borrows and moves money.
3. FIMA Europe
When: 16-17th November 2021
Where: London, UK
Learn from and network and collaborate with Europe's leading CDOs and Data Leaders from Banks and Asset Managers at one time in person. Network with fellow senior data leaders in financial services during interactive sessions and over coffee, lunch and drinks.
4. Finovate Fall Digital
When: 13-15th September 2021
Where: New York, USA
See cutting-edge fintech demos, hear expert advice, and connect with people who can help you take it to the next level. Meet 1300+ key influencers, hear 120+ expert speakers and see 60+ insightful demos of new tech.
5. Singapore FinTech Festival
When: 8-12th November 2021
Where: Singapore / Virtual
A week-long celebration of FinTech. Join online or in-person to forge business partnerships, network with peers and hear from industry leaders. The first 3 days of the experience are brought to you by the Singapore FinTech Festival. The final 2 days are curated by partners in key FinTech hubs around the world as part of the World FinTech Festival.
6. Money 20/20 EU
When: 21-23rd September 2021
Where: Amsterdam, Netherlands
Money20/20 puts you at the heart of the fast-paced and high stakes world of Payments, Banking, FinTech and FinServe. It's where the entire industry comes to show up and show out amongst the most important OGs, rebels and change-makers.
7. SIBOS 2021
When: 11-14th October 2021
Where: Virtual
Unforeseen events and feats of great ingenuity have brought transformative change to our society and the financial industry. The Sibos conference will examine how digital acceleration, technological innovation, change and risk intersect with some of the most pressing topics of our time, addressing everything from AI, Big Data, CBDCs and cybersecurity to cloud computing, ethical investing, diversity and inclusion in banking, and much more.
8. Seamless Middle East 2021
When: 29-30th September 2021
Where: Dubai, UAE
Bringing together the brightest minds from across e-commerce, retail, payments, fintech and identity, Seamless ignites new ideas and inspires the audience to think differently.
Be stimulated by innovators, disrupters, business leaders and entrepreneurs from across the globe. Enjoy networking, ideas, forums and cutting-edge product profiling Seamless aims to push the boundaries of current market thinking.
9. Hong Kong FinTech Week
When: 1-5th November 2021
Where: Hong Kong, China / Virtual
Hong Kong FinTech Week conference will feature over 250 founders and executives of Asia's and the world's fastest-growing FinTech companies, virtual banks and digital-only insurers, superapps, techfins, AI & blockchain pioneers, payments and lending innovators.
10. Empire FinTech Conference
When: 19th October 2021
Where: New York City, USA
Join over 600 attendees for the highlight of new york fintech week, the empire fintech conference. A packed day of demos, keynotes, live podcasts, and networking, showcasing the latest in fintech. Hear from those forging new trails in payments, blockchain, lending, wealth, insurtech, real estate, and more. In addition to attracting hundreds of entrepreneurs, this FinTech conference also plays host to the investors and service providers that help accelerate startups.