The Top UK Fintech Trends to Watch in 2021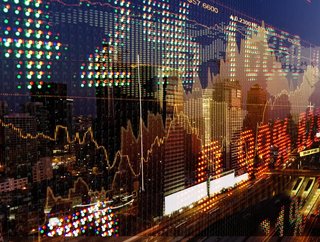 UK fintech is booming and has reportedly attracted $5.7bn worth of capital in the first 6 months of 2021 through 317 deals completed.
From payment tools, credit cards, data analysis, apps, banks and more - fintech is an exciting and fast-moving paradigm that is changing the way we live and how our businesses run.
With so many different aspects of fintech, we speak to David Beard, founder of price comparison Lending Expert to find out his top fintech trends to watch this year.
Funding for Marketing Capital 
Whilst historically getting funding and access to capital might have been a challenge, this is not necessarily the case anymore.
"In addition to Rishi Sunak's £375 million Future Fund for R&D, there are a number of private lenders who are looking to support startups with their marketing capital."
"Marketing is a huge part of any startup and through the likes of Outfund, MMC ventures and ClearCo, you can now borrow money purely to drive your marketing and sales, whether it is for Google Ads or to grow your eCommerce brand."
"This type of business loans and funding might have been scarce in the past, but new and existing startups now have access to a very bespoke type of funding which is driven to growth - and it presents huge opportunities for people looking to borrow up to £2 million and receive it in a matter of days. This is a far cry from where we were 10 years ago when you could only borrow from a bank and were likely to be declined."
Cryptocurrencies
"It's hard not to discuss fintech without mentioning cryptocurrencies," Beard claims.
Cryptocurrencies continue to grow in popularity, with more and more companies trying to integrate the likes of Ethereum and Bitcoin into their businesses and even El Salvador accepting it as legal tender this month. 
Beard explains that "whilst cryptocurrency is hugely speculative, there are a number of fintech firms who are working hard to boost its application for daily use. Plus, you have a lot of interesting companies like Fetch.ai who offer AI solutions for the blockchain industry."
"Personally I would like to see cryptocurrencies being used to help people and make lives better, rather than purely profit-making initiatives. Hence, something like Solve. Care which uses blockchain to connect health professionals to patients is very appealing. But with the amount of funding it attracts, it is hard to ignore when discussing fintech trends."
Employee Benefits
Employee benefits refer to any additional perks or advantages that an employer can offer to their staff. Traditionally this was childcare, creche facilities, free gym memberships or even vouchers to enjoy their free time.
"Employee benefits have very impressive tax benefits and you can also incentivise staff who might be working from home and need to feel more connected to their firm," says Beard.
"Some of the most interesting benefits today are surrounding mental health, whether it is through apps that promote wellness and meditation or giving your employees access to life or health insurance, whilst also giving them discounts and perks for staying healthy."
Why The UK?
Did you know: The UK is one of the most popular places to launch a fintech? With a good timezone, strong currency and captive audience, it is one of the hotspots for launching a startup with finance and technology.
The regulation is very appealing for Americans too, with only one license required for the whole UK and not on a state-by-state basis as they have in America.
The UK's fintech market is only going to grow, so watch this space