Talking Fintech With Lauren Salz, Founder and CEO of Sealed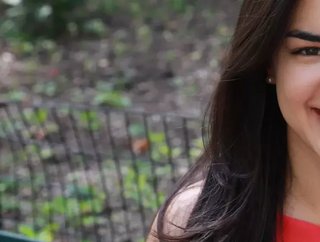 Fintech entrepreneur Lauren Salz, who serves as the CEO of Sealed, discusses how she made sustainability central to her company's mission
Lauren Salz is the founder of Sealed, a fintech company founded in 2012 with a focus on accelerating sustainability and improving the lives of homeowners by providing them financing alternatives to transition to renewable energy. So far, her company has raised $33M USD across four funding rounds, from debt financing and seed to series A and B.
Sealed usually covers the upfront costs of sustainable home improvements. It is also one of the first performance-based finance models around, where if the company does not reduce the energy efficiency, it does not make any money.
Energy efficiency is a hot topic, and rightly so, as it is an essential step in transitioning to a more sustainable future. Typically, homeowners begin by making modest changes, such as investing in smart home gadgets and LEDs lights. They next make the complete switch to heat pumps.
Sealed provides full financing, which on average comes to around $15,000-$30,000 USD per homeowner, for an entire home retrofit. The company takes care of all the work, from planning to installation, and finally, the verification of savings.
In our interview, Lauren speaks about ways to accelerate sustainable development, opportunities for reaching net-zero CO2 emissions, and her vision for the future of fintech.
Here's what she had to say:
Lauren Salz (Full Q&A Interview
What inspired you to get involved in fintech?
I've long been fascinated by the many inefficiencies that exist in the marketplace across numerous industries and have always felt that innovation in the financial technology space could help improve them. This goes back to earlier in my career at McKinsey, where I was focused on investing strategies that capitalised on market inefficiencies. It was a concept that really stuck with me and helped inspire our mission at Sealed to modernise every home to be healthy, comfortable, and clean for the planet.
In which ways do you observe fintech enhancing sustainable development?
Innovations in financial technology, such as using sophisticated analytics to predict energy usage, can help make it easier and faster to create widespread adoption for climate-friendly technology that supports sustainability and the environment.   
How does Sealed's performance-based finance model work?
Pay per performance models have been popular across a number of industries, and Sealed is the first company to apply it to modernise home heating and cooling.
Sealed does this using a patent-pending, machine learning algorithm that uses real energy consumption data to accurately predict energy use and savings. First, Sealed collects data about the home through its remote scoping process. The algorithm, trained on weather patterns and house types, then uses the information to baseline the home's current energy use and predict future energy usage once upgrades are completed. Using this data, Sealed presents a clear financing plan for the homeowner, with up to 100% of the upfront costs covered and repayment terms based on the potential energy reduction from the project. The homeowner pays back Sealed based on how the home actually saves energy. 
If homeowners don't save energy, then Sealed doesn't get paid.
The model has proven successful in incentivising consumers to make home energy efficiency upgrades, growing greater than 300% YOY this year.
If there was one piece of advice you could give to fintech founders to give them an edge when it comes to raising venture capital, what would it be?
The best piece of advice I could give to other fintech founders and entrepreneurs to help support their fundraising efforts is to clearly substantiate the urgency around their business models and the societal problem it's solving. 
For Sealed, it was clear to us there was an opportunity for curbing GHG emissions from the ageing housing stock, given that 65% of U.S. homes were built before 1990 when residential energy standards became prevalent and currently account for one-fifth of all US CO2 emissions. Since upfront costs are the biggest barrier preventing homeowners from retrofitting their homes, we emphasised that our innovative financial approach was the key to solving this issue quickly.
What are the best ways fintech companies can accelerate their growth?
One of the most important ways that fintech companies can accelerate their growth is by identifying previously untapped markets and geographies and running market simulations to determine the likeliness of customer adoption. Fintechs can also do limited market testing among a much smaller subsegment and use those real-world findings to further adapt their approach before committing to a full expansion.     
For Sealed, this means continuing to explore new markets where a majority of houses are older and run off of fossil fuels and could therefore greatly benefit from cleaner technology such as electric heat pumps.
Where do you see the most significant opportunities for fintech companies to help individuals and organisations reach net-zero CO2 emissions?
One of the biggest opportunities and fastest ways fintechs can help consumers and businesses strive for net-zero CO2 emissions is by incentivising them to adopt cleaner technologies. Growth stage and enterprise fintechs have an arsenal of innovative technology and financing tools they should leverage to simplify and incentivise clean tech adoption.
At Sealed, we use a performance-based model that incentivises consumers to make important cleantech upgrades for their homes, such as heat pumps, which in turn leads to greater overall adoption.  
What excites you the most in the field of financial technology right now? And how do you anticipate things to play out by 2030?
I'm excited to see how financial technology continues to become more and more borderless and how that can help create an even greater impact on our global efforts to mitigate the harmful impacts of climate change. Every day there are exciting new financial platforms being introduced to help make it easier for consumers and businesses to accelerate the adoption of greener technologies. We still have a long way to go if we want to meet 2030 climate goals, but I'm encouraged by the recent wave of innovation and legislation that's putting us on a better path to a cleaner environment.  
What technological opportunities do you see in the financing vertical?
One of the largest opportunities to leverage technology in the financial sector is scaling the use of A.I. to more precisely predict and simulate purchase behaviour, which in turn can facilitate widespread product adoption.  
For example, Sealed's machine learning algorithm predicts energy savings. This predictive model ultimately helped transform the way homeowners pay for energy upgrades and has spurred greater adoption.
Would you please summarise your life in 3 words?
- Meaningful (caring for the environment/planet; doing something that's helping to solve a major societal issue; beneficial for our community and families/friends)
- Beautiful (raising a family, enjoying life to its fullest and all it has to offer, etc.)
- Adventurous (e.g., taking risks/Oxford background; Penn Station story; growing a start-up)
What is next for Sealed in the coming 24 months?
It's an exciting time at Sealed, as we continue looking for innovative ways to help even more homeowners convert to cleaner technology and for opportunities to scale our services.  
On the heels of our recent $16M Series B and expansion into N.J., CT and Philadelphia, we are identifying additional markets across the U.S. for potential expansion. We will also continue to recruit new talent to help fuel our growth.   
Last, what is the one thing you want everyone to know about Lauren Salz?
I'm a tenacious person by nature and am not one to ever let obstacles get in the way of my personal or professional pursuits.