SirionLabs: Smarter Contracts, Better Banking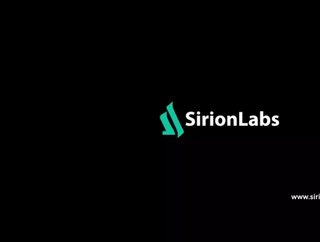 Edzard Janssen, CPO for Raiffeisen Bank International, discusses how RBI's partnership with SirionLabs has helped ensure regulatory compliance
Founded in 1886, Raiffeisen became a pioneering financial force in Austria before expanding its horizons beyond the country's borders a century later into Central and Eastern Europe. 
Raiffeisen Bank International (RBI) today has 45,000 employees servicing 17.7 million customers By partnering with SirionLabs, the bank has rolled out a 36,000-contract system across 14 countries in 18 months.  
Edzard Janssen, RBI's Chief Procurement Officer, explains why the bank decided to use SirionLabs to digitise its contract and supplier processes. 
Smarter Contracts with SirionLabs
As Janssen explains it, regulation in banking is ever strengthening and bringing more complexity also in the areas relevant to outsourcing risk management. This meant RBI needed a way to store its contracts and prove to Austrian and European regulators that it met their requirements by having
a) complete visibility of contractual landscape, b) identifying and managing outsourcing relationship,
b) ease of reporting. This may seem straightforward, but it's slightly more difficult than it sounds. European regulators, after all, don't differentiate between internal and external suppliers when checking for banking risks and compliance. 
In this regard, SirionLabs enabled RBI to track more than 1,000 internal suppliers in addition to its 36,000 external contracts.
"In other words, SirionLabs provided RBI with a fully-fledged contract management system," says Janssen. "With their Smarter Contracting Platformwe can report to all authorities in real-time – on whichever dimensions they decide to track. SirionLabs' system is compliant by default." 
Better Banking  
SirionLabs will allow the bank to refocus on more complex, forward-looking challenges. 
"Now, we have all the documents we need in that system," Janssen explains. "We have a single source of truth for all of our contractual information. We have all relevant metadata including the complete relevant regulatory information stored in the system and we have the flexibility to add metadata if it is required.  .
So far, Janssen has been highly pleased with how the contract management platform has unfolded. After all, SirionLabs excels at what it does. The company was named a Leader in the Forrester Wave for CLM, Q1 2021, a Visionary in the 2021 Gartner Magic Quadrant, and a Value Leader in the Spend Matters CLM Solution Map. But RBI and SirionLabs are good partners not only because they lead their respective industries but because they're aligned on final outcomes. 
"There are many contract management systems out there. The technology itself  is not a differentiator. What is important to us is how much flexibility we have to adapt to changes in our banking environment. . And here  SirionLabs helps us to solve specific banking challenges, especially in regard to compliance," says Janssen.