Shieldpay: Putting the security of real-time payments under the spotlight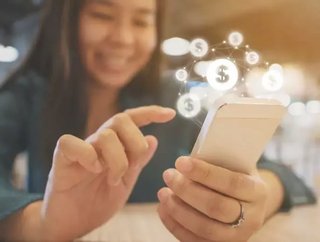 Peter Janes is Founder and CEO of Shieldpay, a secure payments solution which aims to eliminate not just peer-to-peer fraud but all payment fraud for bo...
Peter Janes is Founder and CEO of Shieldpay, a secure payments solution which aims to eliminate not just peer-to-peer fraud but all payment fraud for both consumers and businesses. Here Janes shares his insight into the world of faster payments and if there is a trade-off with security: 
Putting the security of real-time payments under the spotlight 
Visa CEO Al Kelly put real time payments under the spotlight last month when he voiced concerns about reliability especially in cases of disputed transactions. He questioned: "Does the consumer really need funds that much faster?"
Our culture seems to suggest so. In little over a decade we've become accustomed to organising most of our lives with a tap or a swipe; no longer is it good enough to get an Amazon delivery on the next day – we want it to greet us when we arrive home. Dating apps have shortened any number of exciting chance meetings into moments of scrolling on smartphones. Historic news races across the globe in minutes, and the shower-thoughts of world leaders land in the palms of our hands in an instant.
Kelly's comments to an investor conference in New York must be put in context; the USA's payments infrastructure is several steps behind the UK model, due to a range of reasons. In the UK, thanks to the Faster Payments initiative, we are long past the days where bank transactions were received on day one, checked by a human being on day two, and finally sent off on day three.
Consumers in the UK are used to the benefits of moving money much more quickly, but fraudsters have cashed in as well. With payments arriving within minutes, money can be in their accounts and spent again before a red flag has even been raised. 
In the first year of implementing Faster Payments there was a 132% spike in fraudulent transactions which then continued to increase in following years. Just in 2018, due to 'Authorised Push Payment' scams, where unwitting consumers are duped into transferring money out of their accounts, £354 million was placed in the hands of fraudsters with only £83 million ever recovered. Just last month Which? reported that typically £674 is lost every minute to this crime , and according to research by my company, Shieldpay, half of people are put off from completing transactions online, for fear they'll land straight into a fraudster's pocket. 
SEE MORE: 
Banks that don't have adequate technology to verify transactions risk driving away their customers and undermining our trust in the modern financial ecosystem. It's vital that they get on board with protecting people's money, quickly, as it circulates more and more quickly around our economy.
Historically, banks have dragged their feet when it comes to putting increased safeguards in place around payments but slowly and surely new protocols are coming into place. The issue is whether they go far enough. 
In May a new voluntary code which commits banks to a series of measures, including better levels of compensation for those who have been victims of APP fraud, came into play. A number of high street banks have signed up to the code but surely this isn't the solution. 
The Confirmation of Payee System, which attempts to match an account holder's name (rather than just an account number and sort code) before transferring funds, could go some way to combat fraud. However, the deadline for implementation has been kicked into March 2020 – millions of pounds will line fraudsters' pockets before then. 
There is an urgent need for more to be done and it's not only consumers who are put at risk by this. Businesses, making bigger, more frequent payments, stand to lose out even more. This is particularly important for firms that provide legal and professional services that have the unenviable responsibility of processing high value payments for clients.
It's for this reason that we sought to create a platform that could protect consumers, preventing any payments to someone who isn't what they are claiming to be, from someone who couldn't know for sure. Our secure payments solution Shieldpay, verifies the identity of both sides of any transaction. We hold funds securely, until both sides agree they're happy with the exchange of goods or services. Both buyer and seller are totally in control, with funds released instantly when both parties agree. Shieldpay's solution is a digital escrow, which means that not only can it make every day fast payments secure enough for modern life, but its enhanced security can make the entire business of corporate or property transactions much faster and more efficient than ever before. That key advantage has helped us drive the world's first fully digital mortgage completion, cutting down wait times and errors, and has also enabled peer-to-peer marketplaces like Rated People to become transactional for the first time and thrive and attract new customers.
As long as sophisticated fraud prevention and security technology is used, there's no need for the story to be all doom and gloom. Real-time payments mean those in insecure 'gig' work or on low pay can be sure they'll get paid, and get their wages faster. It makes businesses more agile and cuts down on cashflow problems. Burdensome everyday tasks such as paying rental deposits or hiring wedding caterers can be half as stressful, if you know your money will be safe until all parties have been verified and released instantly when both sides are happy. 
Big banks and financial intermediaries have demonstrated that they can drive this change. Faster payments were enabled by investments in technology and upgrading dated systems. That's exactly what's required to make payments secure, too.