Checkout.com formally partners with B2B fintech Shieldpay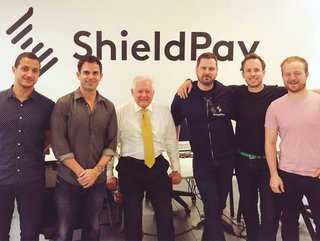 Checkout.com will enhance B2B payments services through Shieldpay partnership, which has seen both fintechs collaborate for the past 12 months
Checkout.com has formerly partnered with B2B payments fintech Shieldpay as part of its plans to expand B2B payments services.
Checkout.com's global-leading payments platform will benefit from the partnership with Shieldpay as the fintech has a robust marketplace reputation for solving complex B2B payments. The collaboration will enable Checkout.com to support customers that require more than just straight-through processing of payments.
Checkout.com, which was founded as Opus Payments in 2009, is headquartered in London and had a valuation of $40bn in 2022, making it the most valuable European fintech startup.
According to reports, Checkout.com will leverage Shieldpay's unique payment engine and digital escrow capabilities to address the payment challenges customers are facing around security, trust and transparency in high value transactions online.
Shieldpay's escrow solution offers safeguarding
As part of the partnership deal, Shieldpay's digital escrow offering will enable Checkout.com customers to keep funds in safeguarded accounts (which are PSR, Art. 23 compliant) until both buyer and seller are satisfied that the conditions of the transaction have been met. Cash is then paid out of the account to verified merchants or the marketplace customers. Additionally, Shieldpay can assist in helping marketplaces disburse funds to submerchants where needed. This has previously been a challenging process.
Checkout.com and Shieldpay forge long-term partnership
For the past 12 months, Checkout.com and Shieldpay have been collaborating over servicing online marketplace customers and emerging fintech companies to manage complex payments.
They currently provide the payment flow for KodyPay, a fast-growing in-person digital payment acceptance company. Checkout.com acts as the acquirer, providing a payment gateway facility to accept payments in, while Shieldpay supports seller verification and disbursement.
To date, the collaboration has enabled fast, safe and trustworthy transactions between customers and merchants.
Speaking about the enhanced partnership, Daniel Dunne, Head of Partnerships at Shieldpay explained, "We're thrilled to formally announce our partnership with Checkout.com. We are both on a similar mission as payments innovators and the services that our platforms offer to the market work in perfect harmony. With these key drivers aligned, we are looking forward to the future of this partnership and growing together, and we are now envisioning new opportunities to further collaborate."
Miyesa Hussain, Strategic Partnerships at Checkout.com added, "Together with Shieldpay, we're bringing our merchants even more value and flexibility for their B2B transactions. Shieldpay's digital escrow technology is truly innovative and further enhances the payout process for our customers. We're excited to see where this partnership takes us."