SaaS: the solid, cloud foundation for robust CX
By Jack Jones, Product Manager, Aptean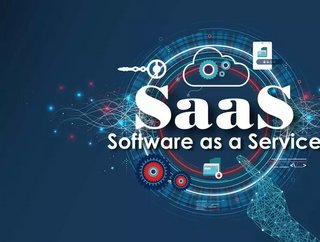 Jack Jones, Product Manager at Aptean, examines why SaaS is the key to ensuring business continuity and CX excellence in the financial services sector...
Jack Jones, Product Manager at Aptean, examines why SaaS is the key to ensuring business continuity and CX excellence in the financial services sector.
As we all know, delivering a robust, consistent and effective customer experience (CX) is a non-negotiable in today's world of dwindling customer loyalty. Providing a positive CX that meets customer needs, or best case scenario, exceeds ever-increasing expectations, should be an everyday business function and one which fortunately more financial services businesses are getting to grips with. However, what about when it's not business as usual? How can businesses maintain these optimum levels of CX when faced with far from optimum operating conditions?
In times of crisis, CX isn't always as far up the priority list as it should be, often neglected to be mentioned in any business continuity plans and paving the way for a wave of disgruntled customers who, more than likely, will vote with their feet when, or even before, any crisis is over. With this in mind, more financial services businesses are turning to SaaS deployments to help prevent this from occurring, taking full advantage of the wider business benefits that cloud solutions bring to continue to provide a positive CX during even the most disruptive of crises.
Flexible scalability
With a cloud solution, it's possible to scale and flex capability in-line with business and customer need. In times of crisis, this is just what's needed, with a rise in customer expectations putting extra pressure on businesses to not only provide more communications channels but to increase availability, too. While unforeseen circumstances can cause customer enquiry volumes to shift and increase across different contact channels, customer habits and routines adjust as well. To guarantee a consistent CX, businesses need the ability to meet these changing needs and expectations, with everything in place to manage not only volume shifts, but volume spikes and a change in what customers need help with.
With a SaaS deployment, it's possible to scale-up, down or even sideways to meet demand, without making heavy investments in additional hardware and software. Additionally, the ability for cloud solutions to instantly support home and mobile working, with browser-based solutions delivered via an internet connection, ensuring your frontline customer team provides uninterrupted service. This ability to grow and evolve to meet demand, creating a truly agile business without the need for heavy investments, investments which could very well be redundant in a relatively short space of time when things are back to 'normal', cannot be sniffed at, making SaaS an extremely viable proposition for businesses who are serious about ensuring CX continuity.
Resilient, consistent service
Further underpinning this consistent level of service is the additional resilience that's guaranteed with a cloud deployment. Built to much higher levels of resilience than businesses could afford to create in-house, a SaaS solution ensures greater levels of availability and system uptime. For SaaS providers, their business models depend on continuity of a quality service, with even small outages damaging not only their reputation but their revenue, too. What this means for cloud users is less unforeseen downtime, with upgrades and updates carried out quickly and remotely, minimising disruption while ensuring users have the optimum solutions at their fingertips.
In a crisis situation, unplanned downtime can be disastrous, causing further challenges for a financial services business already under pressure to deal with the unexpected. The comfort of optimum levels of uptime means one less thing to worry about and no additional disruptions to continuity of CX excellence. Updates and upgrades are carried out little and often, in line with best practice, rather than waiting for larger, time-consuming and less frequent system upgrades, which is more common with on-premise deployments. With the pace of technological change so rapid these days, having the confidence that you're operating with the most up-to-date systems is a very welcome boost indeed, underpinning effective CX activities with the latest technology.  
Safe and secure
In a similar vein, another pressing concern in times of crisis can be security, particularly if processes and procedures are in flux, becoming increasingly complex due to new, challenging circumstances. With a SaaS deployment, security is heightened, with data encryption robust authentication and penetration testing providing an extra level of protection for customer data. In times of crisis, emotions often run high. The last thing that's needed is a security breach, which would only serve to alienate customers from their providers. A cloud provision offers that extra level of protection for customer data, reinforcing a watertight CX when it comes to security.
Additionally, compliance concerns are a thing of the past with a cloud solution. Regulatory and legislative requirements are kept up-to-date by SaaS providers as and when required, leaving one less thing for businesses to worry about maintaining. This ensures they're highly unlikely to be in breach of the very guidelines put in place to protect customers, reinforcing that robust CX provision even further.
Added value
Achieving CX excellence takes an ongoing effort. It's definitely not a case of just putting a tick in the box and then moving on to the next task, but more of a continual, evolving process where financial services businesses need to constantly reassess and realign their service delivery to match customer demand and expectations. As such, it needs thought and resource to maintain optimum levels of CX, something that can be in short supply in times of crisis. Again, a SaaS deployment can help here, with all systems and solutions managed and maintained by the solutions providers, freeing-up internal teams to focus on more value-add, strategic CX activities. This guarantees that CX isn't left to dwindle when unforeseen circumstances arise, with in-house teams still having the bandwidth to nurture this vital business function.
A cloud deployment gives an organisation the flexibility, scalability and resilience needed to maintain business as usual, even in the most testing of circumstances, particularly when it comes to CX. Rather than having to refocus resources on keeping operations running, with the right solutions deployed in the right way, it's still possible to achieve CX excellence in times of crisis, even improving CX levels in-line with changing customer demands and needs. In a sector where good CX can mean the difference between profit and loss, financial services businesses need to be implementing the right business processes to form the foundations of robust and consistent service delivery, with SaaS solutions often the best place to start.
This article was contributed by Jack Jones, Product Manager at Aptean