The need for open platforms between banks and FinTechs
By Eli Rosner, Chief Product and Technology Officer, Finastra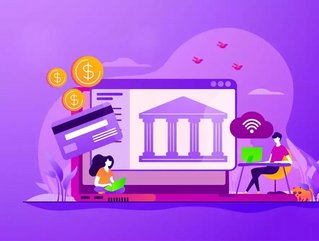 FinTech is one of the fastest-growing sectors in the UK...
Fintech is one of the fastest-growing sectors in the UK.
Driven by Open Banking, fintech enjoyed record levels of investment last year to the tune of .
Like the wider economy, fintech is facing a challenging time, brought on by the uncertainty of COVID-19. According to a by Innovate Finance, the not-for-profit industry body representing UK fintech, 70% of the fintech respondents haven't received private funding during the crisis.  
Smaller fintechs, classed in the survey as having 25 employees or less, are particularly under pressure. Many indicated they could run out of cash in six months, which would be extremely troubling given that smaller fintechs often drive innovation across the industry.
There is no quick fix for these testing times, but it is inspiring organisations of all sizes to be more dynamic. Reporting on the survey, Innovate Finance noted that investors have suggested digital adoption of financial services could speed up post-crisis. Tellingly, the survey reports 60% of businesses are considering adapting their strategy to survive and grow, with most considering diversifying their revenue streams.  
Digital adaptability dovetails with Open Banking. According to a recent Finastra of 774 financial institutions around the world, 86% of global bank respondents are looking to use open APIs to enable Open Banking capabilities in the next 12 months. 
This bodes well for creating affordable and flexible business models characterised by collaboration between fintechs and banks. This happens when fintechs build relationships with banks through an open platform-based approach implemented through the cloud and open APIs, enabling easier interaction between banks and fintechs, to bring faster innovation at a lower cost. 
A platform replaces traditional one-to-one relationships with an ecosystem, in which multiple relationships can be established. Importantly, it allows fintechs to establish relationships with many banks simultaneously. 
In some cases, banks have made their proprietary platforms available, exposed their APIs and invited fintech application creators to collaborate and accelerate innovation. 
An alternative model is when vendors offer open technology and a critical mass of banking customers and act as an intermediary between financial service providers and application creators. 
Or, niche providers such as the UK's Starling Bank, are opening up their platforms to allow smaller fintechs and application creators to provide functionality to their customer base.
These are affordable, effective and timely ways for fintechs to promote and sell their innovations directly to banks. There's rarely been a more urgent time for fintechs and banks to use platforms and collaborative technology to create future business models. 
Yet fintechs will continue to rely on favourable regulation and affordable research and development (R&D). Our global banking survey also found that 48% thought regulation was 'too tight' and that R&D costs were prohibitively high in the US, UAE and APAC regions. This underscores the difficulties fintechs face when finding adaptable solutions. In today's environment, it is incumbent upon governments, and financial institutions to assist fintechs on this journey. Open Platform ecosystems are critical in facilitating collaboration between developers and fintechs to help lower R&D costs and encourage innovation.  
This article was contributed by Eli Rosner, Chief Product and Technology Officer at Finastra