IBM drives innovation with new Cloud for Financial Services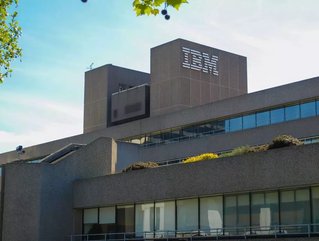 Following its primary announcement in 2019, IBM has confirmed the release of Cloud for Financial Services, a unique, industry-specific platform...
Featuring support for and other cloud services, it will support mission-critical systems, protect data, and facilitate accelerated innovation.
"With a focus on data security delivered with IBM's confidential computing and sophisticated encryption capabilities, we aim to reduce risk in the supply chain for banks, insurers and other financial services industry players, and at the same time accelerating the time by which they can drive and consume innovation," explained Howard Boville, Head of IBM Hybrid Cloud Platform.
Cloud for Financial Services was developed in conjunction with several high-profile FSIs, including , , , and others. Furthermore, the platform's broader ecosystem is supported by over 90 partners, software vendors, and SaaS providers.
Enabling open innovation
The addition of Red Hat OpenShift is critical: FSIs will be able to control virtual machine workloads and maintain granular control over compliance. 
For companies that are seeking to drive their own cloud computing development, IBM's solution will enable them to do so through 's cloud-native workloads:
"We find the platform helps demonstrate security and readiness for regulatory compliance more efficiently and can bring significant value to the financial services supply chain," commented Fidelma Russo, SVP and GM, Cloud Services Business Unit, VMware.
Another enterprise software giant, , is also contributing to Cloud for Financial Services support network.
Partnering on digital transformation
BNP Paribas has been named as one of the first FSIs to employ IBM's new platform for onboarding its workloads and ecosystem partners. The bank has, so far, migrated 40 apps and plans to accelerate in the coming years. Bernard Gavgani, Global CIO, BNP Paribas, explained:
"IBM has been our long-time partner in large part for their knowledge of cloud technology, security, including data encryption, and deep industry expertise associated with banking regulations. We're collaborating with IBM to establish a BNP Paribas-dedicated cloud that is compatible with all the constraints that are imposed by regulators throughout the world."