El Salvador now accepts Bitcoin as legal tender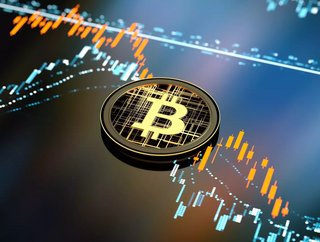 El Salvador has become the first country in the world to accept bitcoin as legal tender, despite international warnings of risks for consumers
El Salvador has become the first country to accept Bitcoin as legal tender, and from today, businesses will be obliged where possible to accept the controversial digital coins as payment. Bitcoin will be used as legal tender alongside the US dollar. 
President Nayib Bukele announced yesterday that his government has purchased another 200 bitcoins ahead of El Salvador's formal adoption of the currency. El Salvador now holds 400 bitcoins, which are worth nearly $21 million at current trading levels.
Bukele's announcement marks a major milestone for bitcoin. But the policy has drawn criticism across the country. Nearly 70% of Salvadorans surveyed by the Central American University disagreed with the administration's decision to adopt bitcoin as legal tender. Many were also unsure of how to use digital currency.
Is everyone happy with the bitcoin law? 
The country's legislature passed the law on June 9, with 62 in favour, 19 opposed and three in abstention. Yet, a report released by JP Morgan following the 'Bitcoin Law's' passing found that a 54% of Salvadorans viewed the law as "not at all correct", 24% felt the law was "only a little correct" and just 20% were in favour of its approval.
The International Monetary Fund (IMF) also warned of the risks that Bitcoin adoption could present given its volatile nature, and others have raised concerns that this new legal tender could tarnish El Salvador's efforts to seek financing from the IMF. Moody's also downgraded the nation's creditworthiness when the Bitcoin Law was passed.
Carlos Carcah, a professor at El Salvador's Superior School of Economics and Business, argued that adoption of Bitcoin as legal tender "is not necessary, nor convenient".
He added: "As long as there is someone who accepts payment with Bitcoin, the same as they accept dollars, there wouldn't be problems."
He noted that Bitcoin is extremely volatile, so investors "run the risk of becoming rich and the next day being poor".
The launch of Chivo - a wallet app 
El Salvador launched a wallet app called Chivo which citizens can sign up for with a national ID in order to transact using bitcoin. Users will receive $30 worth of bitcoin when they sign up, in a push to speed up adoption. The app will be available on both Android and iOS and the wallet will also be compatible with other digital wallets on the market. 
Recently, the Congress in El Salvador passed a law to create a $150 million fund to help facilitate conversions from bitcoin to U.S. dollars.