Cybersecurity: taking an integrated and automated approach
By Brian McCann, President of Security Solutions, Neustar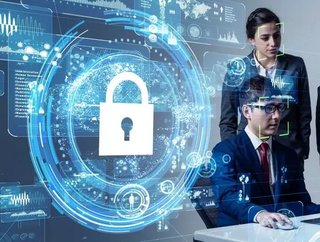 No industry is immune to cyber threats, but for financial services (FS) organisations the risk has always been significantly higher...
No industry is immune to cyber threats, but for financial services (FS) organisations the risk has always been significantly higher.
While the motives of cybercriminals may differ, the consequences of their attacks are the same – compromised data assets, degraded web performance, redirected funds, delays in fundamental business processes and tarnished reputations. 
While banks and FS companies have long been a core target for malicious online actors, the global pandemic has created additional complexity within the cybersecurity threat landscape. The rise of fake domains, Distributed Denial-of-Service (DDoS) attacks, phishing scams and misinformation has led to an upsurge in cyberattacks across. Unsurprisingly, many of these have been directed at banks and financial institutions.
Despite cybersecurity being a high priority for the industry pre-pandemic, the urgency to address these new threats is higher than ever. Successfully neutralising potentially destructive attacks in a constantly evolving environment requires swift detection and action – which means deploying always-on, integrated and automated defences. 
Evolving threats
With the COVID-19 crisis accelerating the need to become digital-first, FS firms have been impacted in two fundamental ways. From a network perspective, organisations have had to act quickly to solve issues associated with network redirection and outrage caused by the mass move to remote working. At the same time, they have also been tested to mitigate elevated threats such as credential stuffing, account hacking and fraudulent emails. 
As the number of cyberattacks directed at the industry soared, the Financial Conduct Authority (FCA) issued a statement calling for institutions to pay closer attention to information security over the course of the pandemic. The regulator highlighted the need for organisations to deploy advanced monitoring to guard endpoints, information and critical processes such as network connections. 
But this is not to say the FS industry lags behind others when it comes to cybersecurity. In fact, banks and FS organisations have invested millions in developing advanced security capabilities, including implementing DDoS mitigation services. However, by failing to integrate security platforms and depending on manual processes, many firms continue to put themselves at risk of falling foul to malicious actors. 
An informed response
By taking an 'always-on', integrated and automated approach to cybersecurity, organisations can monitor cyber threats in real-time and glean immediate insights about the attack. This includes understanding where the attack is coming from, the level of risk associated with the IP address gaining access to the network and the location and VPN/proxy status of anonymous traffic. 
To be in an optimal position to mitigate threats, a robust security strategy is key. As part of this, an authoritative Domain Name System (DNS) architecture is a necessity, delivering rapid and accurate query responses to websites and crucial online assets. All of this, coupled with 24/7 detection and defences across networks and applications, allows FS businesses to confidently evaluate risk.
This approach is not only effective at anticipating and stopping malicious actors infiltrating a system, but it is also key for helping security leaders decide on access rights. Integrating more threat intelligence data provides businesses with high-quality information, generating higher levels of security overall. 
The COVID-19 crisis is a prime example of how quickly the cyber threat landscape can change. Since the pandemic began, Neustar has seen an increase in both the volume of attacks and their severity. To put this into context, in H1 2020 the business mitigated 2.5 times more attacks than in H1 2019. 
As organisations from every industry adapt their security defences to reflect the new remote world of work, deploying always-on, intelligent protection is crucial. Now is the time to get security right, particularly within the FS sector; failing to do so should not be an option.  
This article was contributed by Brian McCann, President of Security Solutions, Neustar