Cyber Security and Fraud Prevention Tips For Black Friday & Cyber Monday
By  Alan Blaney, the Managing Director at Focus Training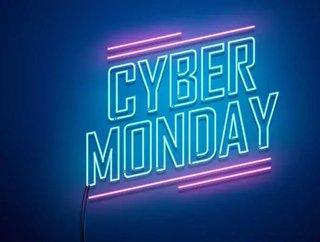 With 2019's Black Friday complete and Cyber Monday just around the corner, FinTech Magazine hears fromAlan Blaney, the Managing Director at Focus Traini...
With 2019's Black Friday complete and Cyber Monday just around the corner, FinTech Magazine hears from Alan Blaney, the Managing Director at Focus Training, a company that specialises in providing fraud prevention, cyber security and intelligence analysis training to businesses. 
Black Friday has quickly become one of the largest shopping holidays in the UK, and although it's a good time to grab yourself some great deals, it's also a time to be aware of any potential fraud and scammers. Recent research has shown that 24% of UK consumers who have shopped on Black Friday or Cyber Monday claim to have experienced attempts at fraud and although financial institutions are working harder than ever to try and prevent fraud with enhanced security features such as two-step authentication, there are still other ways for criminals to get a hold of your details. Here are some simple yet effective steps to take as a consumer, in order to prevent any potentially dangerous threats.  
Be Aware of Social Engineering 
Although this may seem obvious, if you receive a call and they ask for your details, hang up and contact your bank directly. Your bank will never call you and ask for your password or security details. Also be wary of any emails or texts that request money in order to access your account, some of these can appear extremely genuine however you should never send anything without double checking with your bank or payment provider. Fake adverts with clickable links are another way that scammers can take advantage of Black Friday shoppers, rather than be tempted by the deal and click on the ad, visit the website itself to see if it is genuine. 
Monitor Your Bank Accounts and Transactions
As it's prime time for criminals to attempt making fraudulent transactions, being aware of your banking activity at all times is crucial. We suggest checking your transactions daily and be sure to report any suspicious or fraudulent activity to your bank immediately. Unfortunately, you can sometimes only be made aware of fraudulent activity once the damage has been done, so keeping as up to date as possible with your finances will help identifying these types of transactions easier. 
SEE MORE: 
Avoid Identity Theft 
Identity theft is a fairly common type of fraud that criminals often attempt, particularly during busy shopping periods such as Black Friday. This type of fraud can be carried out using traditional 'old school' methods rather than solely online. Stolen credit cards are an easy way for fraudsters to gain access to your details, so be extra cautious with your belongings and watch out for pickpockets. Also be sure to protect your smartphone as much as possible using enhanced security features such as fingerprint or facial recognition.
Shop Securely 
If you're online shopping on-the-go, it's suggested that you only use secure websites and also try and avoid using public Wi-Fi, as fraudsters are able to easily compromise public Wi-Fi in order to access your data. It's also important that you look out for the padlock symbol in the address bar of the site you're using, and also ensure that the URL has an 's' at the end of 'http' as this confirms that the site is secure. Prepaid cards are useful during the Black Friday period and during the lead up to Christmas, as they can be used in the same way as a credit card, yet they hold no valuable data. If you were to lose the card, you would simply lose the value on it. Cash purchases are also another highly recommended payment method for the same reason. 
For more information on all topics for FinTech, please take a look at the latest edition of FinTech magazine.