Black Friday 2019: Digital payments break records in South Africa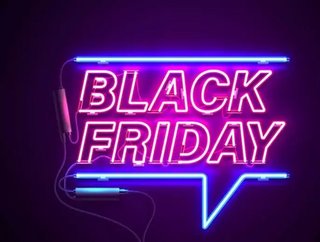 Payment provider DPO shares an impressive jump in online sales on Black Friday 2019, by as much as 35%, reflecting a wider growth across Africa. Black...
Payment provider DPO shares an impressive jump in online sales on Black Friday 2019, by as much as 35%, reflecting a wider growth across Africa. 
Black Friday gets bigger every year, and in recent years it has often been a point of contention, particularly for SMEs. However, spending on Black Friday has skyrocketed across South Africa, particularly for payment service provider DPO, who shared in its report that it has seen a 35% increase on this year's event, exceeding its own 2019 forecasts. 
According to the payments provider, on Black Friday 2018, 64% of transactions were carried out through DPO's platform and the company has predicted that this would increase in 2019 by as much as 70%. These findings confirm that Sub-Saharan Africa remains the epicentre of mobile e-commerce.
Eran Feinstein, CEO and co-founder of DPO Group commented, "These numbers reveal the rapidly growing appetite amongst businesses and consumers in Africa to be able to transact securely online, underlining the enormous potential of e-commerce to boost economic growth on the continent. We are also starting to see the Black Friday phenomenon gaining traction in other African countries – there was a significant increase in transactions on our platform in East Africa during the Black Friday weekend. For e-commerce to thrive, a reliable payments infrastructure is essential. Serving in excess of 100,000 merchants across 19 African countries, we are well positioned to respond to this accelerating demand and we're excited to see the number of e-commerce opportunities that are emerging, not only in South Africa, but across the continent."
This drastic increase in annual retail on Black Friday from DPO reflects a wider growth across Africa. According to PwC's survey of South African consumers intentions to spend, Retail sales in South Africa increased by 1,952% on Black Friday last year, compared to a global average increase of 663%
SEE MORE: 
"Kenya has led the continent in revolutionising mobile transactions over the past decade. Around 20% of adults in sub-Saharan Africa now have a mobile money account, a higher share than any other region in the world.  This access, combined with our secure and fast payment services has resulted in a huge swing towards a preference for transacting via mobile phone, illustrating the significant possibilities for business growth across Africa," Mr Feinstein added.
Who is Eran Feinstein?
Eran Feinstein has been the CEO of DPO Group for 13 years. He is also the founder of Enoyaone, a platform that provided the African Travel Market with Online Booking Systems and Online Credit Card Payments facilities.
In an interview with How We Made It In Africa, he shared the reasons why he was successful: "Always sticking to my three core values: responsibility, accountability as a leader, and boldness in constantly seeking to innovate. I also believe that teamwork is key to success. Having an experienced driven team is what has made DPO the company it is today."
[Image: LinkedIn]
For more information on all topics for FinTech, please take a look at the latest edition of FinTech magazine.