Cloud technology keeping the financial wheels turning
By Amir Sarhangi, VP Product at Ripple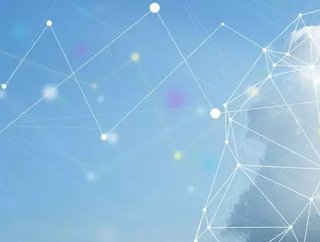 Cloud technology keeping the financial wheels turning during lockdown - By Amir Sarhangi, VP Product at Ripple...
 The global pandemic is having an unprecedented impact across industries around the world. Remote working, in particular, has rapidly become the 'new normal' for workforces globally, enabling many employees to carry out their daily roles - albeit from their own homes.
As companies transition to remote working environments and increase their reliance on digital services and modern technology, fintech simply can't remain in stasis. To date, a large part of the industry's lockdown-induced holding pattern stems from its reliance on outdated technology that can't keep up with customers' fast-evolving needs brought about by the pandemic's impact. 
On top of that, The World Bank has now — signalling the need for faster adoption of digital financial services, which can make remittances cheaper and more convenient during these uncertain times. 
Keeping services modern and accessible
It's with this in mind the financial services industry should continue driving innovation to improve the cross-border transactions that are so key to keeping the wheels of the global economy turning. Notorious for being late to the game, fintech and banks need to recognize the importance - and urgency - of modernizing their offerings or risk falling behind at a time when their customers are relying on them most. 
Fortunately, cloud-based solutions can help payments technology keep in-step with the remote workforce. For example, cloud removes the pain for financial institutions having to procure and maintain their own hardware, install and operate the software, and employ a dedicated team for 24/7 monitoring  - an important factor in these socially distant times. On top of that, cloud technology enables the ability for these firms to update their systems remotely and regularly, removing the physical hurdles companies now face with on-prem management and ensuring faster upgrades to new features. Additional benefits include businesses' cost savings on on-premise hardware and staffing costs to maintain those systems, as well as reduced cost of doing business by removing the need to maintain its own hardware and planning investment for scaling. 
RippleNet Cloud is one such solution that has been particularly beneficial in helping businesses navigate the 'new normal' of working from home. RippleNet Cloud is delivered to customers as a service, allowing customers to connect to more than 300 financial institutions in Ripple's global blockchain payments network without the need to install on-premises software or onerous internal processes to procure new hardware and databases. It is also upgraded every three months, so updates and new features can be delivered quickly and reliably.
Maintaining a competitive advantage
Yet despite the obvious benefits of the cloud, many of the top global banks continue to fall behind in its adoption — missing out on its advantages to their business and the economy. Some of their reticence comes from the concern about moving customer-sensitive data to the cloud, but well-managed cloud infrastructure is equally as secure as on-premises. In fact, cloud-native software vendors subject themselves to regular external audits and have deep security expertise on their staff. 
The need to modernize with solutions like cloud will supercharge the competitive advantage of innovative banks over their slower-moving rivals — now more than ever. The more agile and innovative players that are already using banking-as-a-service tech platforms to revolutionise their cost-to-serve and cost-to-change are ideally placed to easily and cheaply plug into emerging blockchain networks, AI engines and other generation-defining fintech capabilities. Incumbent and legacy banks who are still relying on 'museum' banking technology will be delayed in effectively tapping into this valuable innovation. What is more, the longer that big banks dally with implementing cloud processes, the more out of step they are with today's customer expectations.
The COVID-19 pandemic has underlined an already compelling use case for the cloud in our industry - and it will provide a lifeline for helping businesses and economies thrive and remain competitive in this new and challenging world of work. It's important that key players across the fintech sector use this moment to bring their own services up to scratch to ensure they aren't left behind.