China gives $1.4m to locals to test-drive digital currency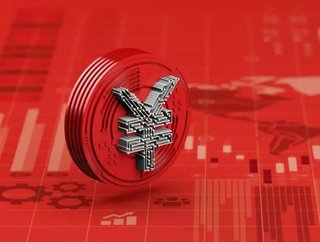 Approximately 50,000 residents of the Luohu district in Shenzhen were given 200 yuan to test China's new digital currency...
Approximately 50,000 residents of the Luohu district in Shenzhen were given 200 yuan to test China's new digital currency. 
The digital yuan can be accessed through an app-based e-wallet and used in 3,389 retail outlets in the Luohu area until 18 October 2020. The red envelopes were also distributed through iShenzhen – a government-operated blockchain public services app.
The digital yuan, called the Digital Currency Electronic Payment (DCEP) was first conceptualised six years ago. It is another step in the plan towards eliminating physical currency and making China a cashless society. Xiaochuan Zhou, then Governor of the People's Bank of China (PBOC), founded a Digital Currency Research Institute that focussed on exploring the digital yuan's potential uses. Since then, several research centres have been established nationwide.
However, the DCEP is different from other digital currencies because it remains another version of China's existing currency, as opposed to Ripple, Litecoin or Bitcoin, which are unique currencies in their own right. 
To date, more than 1.1 billion DCEP transactions have been piloted across China over the past 12 months, in Shenzhen, Suzhou, Xiongan and Chengdu. These test programmes have ranged from usage in government services to bill payments and transportation. 
This most recent currency testing initiative has had China's leading economists predicting a rise in sales and consumption. Dan Wang, Chief Economist at Hang Seng Bank, explained the 'multiplier effect,' saying, "A back-of-the-envelope calculation would suggest that this 10-million-yuan programme will generate at least CNY 50m in total demand."
He added that the currency enables regulators to have an exact record of where each yuan is spent and will therefore allow for targeted programmes of production to be actioned, thus further improving the economy. 
While there is no official date set for the official launch of the digital yuan, several international companies are taking part in the pilot programme, including Starbucks, Subway and McDonalds. 
Other initiatives have involved incentive schemes based on collectable capsule toys to attract young consumers. 5G compatible payment devices are being used to conduct tests, and as part of an initiative to help citizens during the COVID-19 outbreak, healthcare workers were also given DCEP payments.