Boost.ai: empowering financial brands to scale CS with AI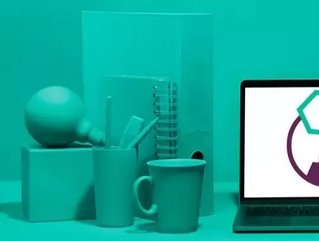 Discover how MSUFCU used Boost.ai's conversational AI platform to strengthen operational efficiency and increase employee satisfaction...
Many organisations claim to embrace digital transformation, but the hard truth is that the process of digitising legacy systems into the 21st century can often result in a handful of failed projects and missed opportunities.
In our latest issue of , we sat down with Ben Maxim, Assistant Vice President of Digital Strategy and Innovation at Michigan State University Federal Credit Union (MSUFCU) to discuss how the company has avoided traditional innovation pitfalls by creating strategic fintech partnerships via its newly-founded innovation centre.
"The Lab at MSUFCU is a combination of years of organic innovation formalized into a place to experiment with different fintechs and innovative companies," says Maxim. The initiative gives Maxim and his team the flexibility to work on small-scale pilots with varying goals including, to "improve efficiencies through automation or custom AI solutions from the front line all the way to the back office."
One such solution is Boost.ai, a Norwegian scale-up specialising in conversational AI-powered chatbots.
Boost.ai helps organizations like MSUFCU scale customer support and operational efficiency
Founded in 2016, Boost.ai has risen to become a market leader in customer service automation, empowering financial brands like Nordea, Santander and MSUFCU to scale their digital customer service offerings with artificial intelligence.
"When my co-founders and I started the company, we identified a need for a customer service automation platform that was quick to implement, easy to manage and could scale to meet the demands of large enterprises and their customers," says , Chief Commercial Officer at Boost.ai.
It was these same three criteria that drew MSUFCU to begin work on a pilot utilising boost.ai's technology. Maxim's team developed a chatbot that could answer questions on the credit union's most popular knowledge base topics, designed to help increase the operational efficiency of its existing support staff.
"With the virtual assistant, you get more consistent answers across the board," says Maxim. "We did a pilot with Boost.ai and we asked individuals from our team with no experience to become certified Boost.ai trainers. We were able to build out the content and trained the model in 10 days."
User satisfaction reached close to 100 per cent by week four of the pilot, with MSUFCU determining that the chatbot could automate approximately 2,000 employee-to-employee interactions per month.
The Boost.ai platform delivers a unique approach in a crowded market:
Self-learning AI - build and deploy AI-powered chatbots in just 10 days by repurposing data from existing sources like websites and chatlogs 
No-code conversation building - empower customer service staff to design engaging interactions with user-friendly software - no data scientists needed
Unlimited scalability - answer questions and automate actions on thousands of topics while maintaining accuracy levels of over 90%