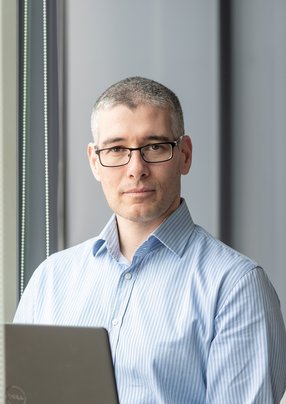 Yuval Ziv

Yuval Ziv celebrates Nuvei's one-of-a-kind leadership, its response to market needs, pandemic innovations, and growth during unprecedented times
Hot on the heels of his nomination to President of Nuvei after 15 years with the company, Yuvel Ziv is brimming with enthusiasm for Nuvei's future and is visibly excited by the fintech future being shaped at the minute.
"One of the reasons that I love this industry is that it's so dynamic. It keeps on progressing all the time, and I believe that Nuvei today is leading in exactly that aspect of the industry," he says. "Where we are remaining super flexible and innovative, and we keep on finding the next new thing in the industry."
Quick to smile with an easygoing, personable approach, it's no wonder Ziv has been freshly installed in a role dedicated to engaging and collaborating directly with clients.
"I've been with the group for 15 years already. My latest role is President, where I will be responsible for overall engagement with clients, be it sales, marketing, relationship management, product marketing, or AI," he explains.
It is perhaps due to this wealth of experience - mixed with the Nuvei team's overall positive approach and love of a challenge - that the company has managed to not only stay afloat during uncertain times, but actually exceeded their own expectations.
"I'm super proud of our team," says Ziv, leaning forward to convey his strength of feeling. "We remain attentive to what our clients need, working flexibly with them to improve the payment industry. As such, the pandemic actually accelerated some of our most pivotal innovations."
Without a willing and enthusiastic team supporting such aspirations, it's likely that the company would not have emerged from the pandemic relatively unscathed.
Assessing market needs and devising innovative solutions
Times of hardship often require out-of-the-box thinking and collaborative teamwork to achieve success.
When the pandemic struck, Nuvei asked itself a crucial question: 'what can we do to help?'. It quickly found that small businesses in the UK were unprepared for the mass switch to cashless payments and were suffering huge losses.
"They didn't have the capability, the resources, the time to go and open a complete new web shop to allow the user to transact online, but they also didn't want to lose all of their day-to-day transactions. So, with unique QR codes and pay-by-link capabilities, we enabled these companies to continue trading. Those capabilities brought in at least the opportunity for small UK retailers to save their businesses."
This technology was rapidly developed following the onset of the pandemic and rolled out in the UK, with similar technology being implemented throughout European cities.
The beauty of companies such as Nuvei developing their own in-house, full-stack technology capabilities is the scaling potential, as well as ability to develop the tech to successfully pair with that of other companies for maximum consumer benefit - an approach few other company leaders are willing to incorporate.
The best leaders welcome and nurture innovative approaches
When discussing leadership styles and inspirations, Ziv highlights the need to have a leader who is humble enough to work with - and challenge - the rest of the team, instead of simply directing.
"I've always admired people that have built their company from the ground up. They worked hard during this journey, stayed humble and focused, and also maintained their personal approach with an innovative approach towards life. Our Chair and CEO, Philip Fayer, is at the top of my list in that aspect."
"The way he leads and shares his vision, the way that he can drive the organisation forward; the way that he treats people and welcomes any kind of innovation into the company with a results-oriented mindset - from my perspective, with his combination of maintaining a human approach while driving the business forward in a very progressive way, Phil Fayer is the best," says Ziv, flashing a rueful smile as if to acknowledge that this statement could be viewed by some as trite.
One thing is abundantly clear from talking to Yuval Ziv: there are few better suited to being the face of client engagement at a leading global FinTech company than this man, who enthusiastically describes the industry as coming to him "almost as a gift".
Read the full story HERE.
Nuvei office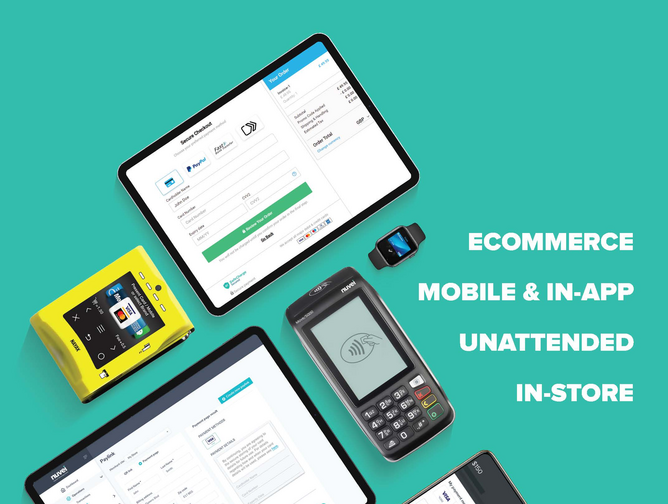 Nuvei
You can only be successful and impactful on innovation when it's linked to the mission and strategy of your organisation.