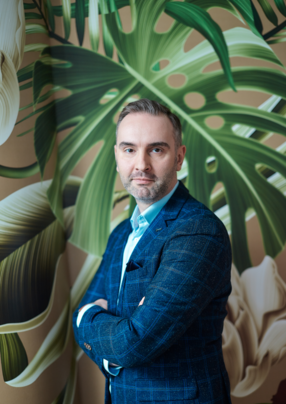 Wojciech Lacz
Chief Information Officer at AccorInvest

Spearheaded by Group Chief Information Officer Wojciech Lacz, a digital transformation has taken place at AccorInvest, and the entire company is in on it
Lacz is Chief Information Officer at AccorInvest, a position he has held since March 2021.
Always knowing he "would be an IT guy", Lacz started work in classical administration in 2005 after graduating from the Warsaw University of Technology.
Two years later he got the opportunity to join French cosmetics company, L'Oréal as a Network Administrator/ Infrastructure Team Coordinator. This was at a time when the company was planning to industrialise its processes as part of a, global SAP implementation project to integrate multiple systems and processes. This saw Lacz carrying out SAP preparation work and SAP implementation work for what was, he says, "one of the biggest factories in Europe at that time."
Once the project had finished, Lacz started to look for something different from a development point of view. "Luckily for me," he says, leading food company Danone had decided to buck the trend for full externalisation of services, choosing instead to build a shared IT service centre. Lacz joined the team at the so-called IT Competency Center EMEA in 2010 as an IT specialist responsible for servers infrastructure.
A little over a year later, he was promoted to IT Manager Unified Communication, responsible for mailing service consolidation and standardisation as well as the design and execution of a new, robust mailing architecture and AirMail migration preparation.
In 2013 he took up the position of IT Manager Devices Automation, responsible for user oriented services. He expanded the service into the Middle East and Africa, while making multiple improvements in terms of standardisation and automation.
In 2014, still at the IT Competency Center, Lacz assumed a new role responsible for managing the programme portfolio for Danone's IT Certification Council (ITCC) EMEA organisation. This involved improving and controlling service delivery to be in-line with agreed service level agreements (SLAs), and ensuring Information Technology Infrastructure Library (ITIL) best practices were being implemented at every level of the organisation.
In 2015, Lacz became Danone Group's Senior IT Manager for the Technology Domain.
In 2018 Lacz joined Orbis Hotel Group/Accor as Director of IT & Digital Services for Eastern Europe, responsible for defining and supervising key IT and digital projects in the Eastern Europe region.
In October 2020, he was appointed Senior Vice President (SVP) Technology and Digital and ComEx member for Accor Northern Europe. Just six months later, in March 2021, AccorInvest appointed Lacz as its Chief Information Officer (CIO) and member of the Executive Committee.
Lacz is experienced in managing teams and services in different areas of technologies (Communication, IT Project Management, ERP, Business Intelligence and Service Management).
Successful in fostering teamwork across different service lines, he leads cross-regional projects and changes in line with AccorInvest Global Organization standards and strategy. His mission is to achieve business efficiency through IT and Digital Transformation, "bringing the value" for hotels and partners.
ESG strategy is cross-sectoral and present throughout AccorInvest's activities: from a more sustainable acquisition and renovation to a more sustainable operation of its sites - it impacts all activities carried out by Group employees. The company has published the first ESG report to share new ambition with all stakeholders, and to be transparent on ESG performance.
AccorInvest's ESG strategy is based on three pillars, eight commitments and nineteen challenges. Recently, there has been a huge drive towards digitalisation to improve both back-office efficiency and the guest experience which feeds back into that.
Lacz calls it a "favour from the past" that his experiences in digital services and organisations, including building different scope of the shared services, major international infrastructure consolidation and execution of cloud strategy would become key to this mission.
In a conversation with Sustainability magazine, Lacz provides an insight to the digital transformations taking place in the front and back office and explains why the entire workforce needs to be 100% onboard and engaged for the company to reach its ESG goals and deliver a consistently outstanding customer experience.
Read the full story HERE.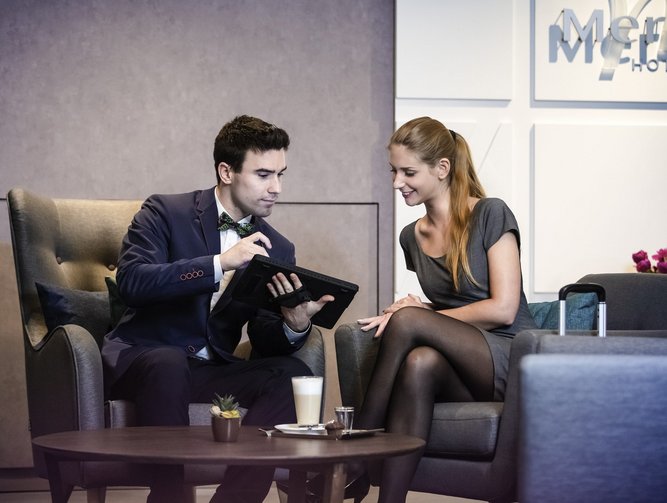 Mercure Budapest City Center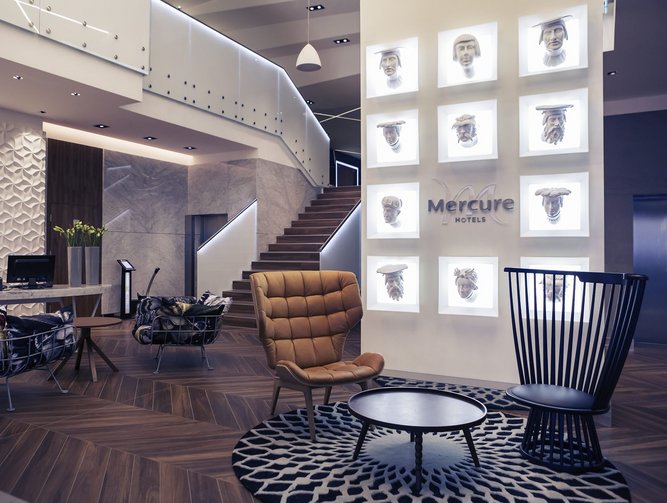 Mercure Kraków Stare Miasto
The key benefits for us in automation are reducing manual processes, reducing manual mistakes, and improving our efficiencies