Financial Services (FinServ)
IBM and Oracle deliver AIG hospitality services on the cloud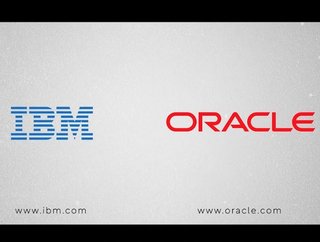 Leaders from IBM and Oracle discuss their partnership and the combined strengths that enable cloud migration of AccorInvest Group's global hotel network
There are many moving parts to hotel operations. For hospitality staff alone, managing these requires great communication and accountability between departments, both in the office and in the foyer. In the digital era, hotels leverage technology to expand their offerings and encourage seamless operations across a network of branches.
AccorInvest Group (AIG) is a key investor, owner and operator of a network of premises including those of Ibis, Novotel and Mercure. The company prides itself on creating more interactive guest experiences and, with the support of Oracle—and, subsequently, its professional services partner IBM—to facilitate a transition to integrated cloud services.
Oracle has a critical role in AIG's digital transformation, providing its Oracle Cloud Human Capital Management (HCM)—leveraging its benefits for human resources (HR)—and Oracle Cloud Enterprise Resource Planning (ERP), which also provide advantages in financial planning.
Having successfully bid on the joint project with IBM two years ago, Oracle supports AIG from a cloud migration perspective, enabling the second stage of transformation involving HR and Finance operations at AIG.
"We've got a proven track record in the hospitality industry," says David Mihala, Vice President Applications for France at Oracle. "We led similar, successful projects at Hilton and Marriott, so we have strong capacity to advise and support clients to carry out that transformation."
"I am excited by the power of the Oracle and IBM partnership," says Robert Churchyard, who leads the Oracle practice inside IBM Consulting. "Together we are delivering enterprise-wide business transformation through the deployment of Oracle ERP & HCM Cloud."
Raising transformation capabilities through
As the transformation advisor, IBM has been working with Oracle as a strategic partner in the AIG transformation to deliver solutions to manage the maintenance and construction of its hotels. It also supports the integration of Oracle cloud solutions for streamlining operations and managing the company's financial transformation.
Discussing how Oracle enables success for hospitality clients, Susana Rodriguez Puerta, VP Alliances EMEA Applications at Oracle, explains the three key differentiators of the company, focusing on customer needs, developing innovation that matters, and commitment to customer success—IBM also being a key enabler of success in these areas.
"IBM actually understands the customer needs very well," says Puerta. "It also offers industry and business process-tailored solutions from consulting to implementation, managing services that employ a combination of Oracle Platforms with emerging technologies."
This is echoed by Robert, who says the company provides "world-class business and enterprise applications and technologies, which were born native to the cloud".
A key player in the Oracle-IBM-AIG partnership, Robert is familiar with both the demands of the hotel industry and the capabilities of Oracle, playing a critical role in managing the service delivery between the businesses.
What makes the Oracle and IBM partnership so special is the long-standing history between the companies and relentless efforts to drive both the Oracle software and the IBM implementation methodology.
Concluding, Olivier Reine, Partner—Global Business Services at IBM, says that "complexity comes from different project transformations and IBM has the experience—and the right skills and knowledge in new cloud solutions from Oracle—to deploy the right tools."
*Susana Rodriguez Puerta has moved into a new role as COO Applications ECEMEA but was the former Alliances VP for Applications at the time of the interview.
Read the full AccorInvest's digital report HERE.