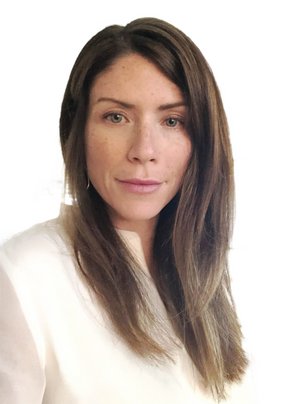 Sam Adams
Executive Director, Private to Public Strategy, Morgan Stanley at Work

As the Executive Director, Private to Public Strategy, for Morgan Stanley at Work, Sam Adams is passionate about managing IPO and private equity paths f
Playing a major role in the IPO and private equity programmes of some of the world's largest companies was not originally in the career plan for Sam Adams.
The Los Angeles native initially had ambitions to enter the interior design industry, as her family owned a textile cleaning and restoration business. "I felt it was part of my DNA," she says.
But fate had other plans. After a post-college move to San Francisco, which followed the 2008 financial crash, Adams ended up working for a small startup company that inadvertently put her on the path of being an equity owner and guiding companies and employees through large liquidity events.
"It was just me and eight other guys. As the office manager, I did the bookkeeping and the payroll, I made sure there were snacks, I helped with shipping logistics – those types of things. They gave me stock options, and I had no idea what that meant."
After the birth of her daughter, Adams landed a role as Assistant to the CFO at another start-up, this time a real-estate tech company. When she joined, they were six months away from their IPO, and Adams found herself thrown in at the deep end.
"There wasn't a stock team, there was a legal team that was only two people and it was everybody's first time going through an IPO. It was incredibly exciting and, at the same time, very disorganised. The CFO asked me to help with various things to get ready for IPO: scheduling board meetings, taking minutes, and helping to stand up an equity management system, and transfer agent services."
Leading post-IPO processes
The event resulted in her leading the stock function once the IPO had been completed, "because it wasn't really being owned by anyone, and it seemed really important". The company then hired a consultant, who acted as Adams' mentor and taught her all the crucial elements of running an equity plan. "At that point in my career, I was just learning so much; every day it was a new adventure."
Having found her career groove, Adams then moved on to MuleSoft to lead their equity program and prepare for IPO. Post-IPO, MuleSoft was acquired by Salesforce. She was offered the opportunity to stay, but she "had that itch".
"What I really wanted to work on was that IPO journey. So I took some time off, did some consulting, and, about a year later, I ended up going to lead the equity function at DoorDash and guided them through their IPO."
When the opportunity at Morgan Stanley at Work presented itself, Adams knew she'd found the perfect fit for her skills. "I had been asking myself since MuleSoft, 'What does the next phase of this career look like?' Is it always going to be an in-house role with a pre-IPO company and every two to four years you just end up going somewhere new, or is this an actual business itself?"
Joining Morgan Stanley at Work
From there, Adams met the Morgan Stanley at Work team, who were keen to set up a business unit that could help companies navigate the Private to Public process.
"Given the volume of IPO activity at that point in time, they were really keen on standing up a business unit focused on transaction readiness, how to make that transition from private to public seamless for corporate issuers, and then just figure out how to deploy all of the resources that Morgan Stanley has to offer a corporate client and their participants."
It was the perfect solution because it enabled Adams to utilise all of her skills while helping build a tangible framework for companies to follow. It also meant she could continually be a part of the IPO and private equity programme space, without always having to switch companies once the job was done.
Improving employee wealth through equity
Today, she is both proud and content in her role, because it also comes with a large portion of personal satisfaction in that she can financially empower other people.
"I'm a single mom and I've had to learn all these things on my own, and I take it really personally that, through my work, I can help other people who are probably in the exact same position I was in 10 years ago."
She adds: "It's great to be able to recognise the value potential in a growing company. It's also important to have a high amount of responsibility and gratitude for those things too. That really gets me up in the morning because I know that the work we do ends up creating an experience for an end user we probably never talk to."
Read the full story HERE.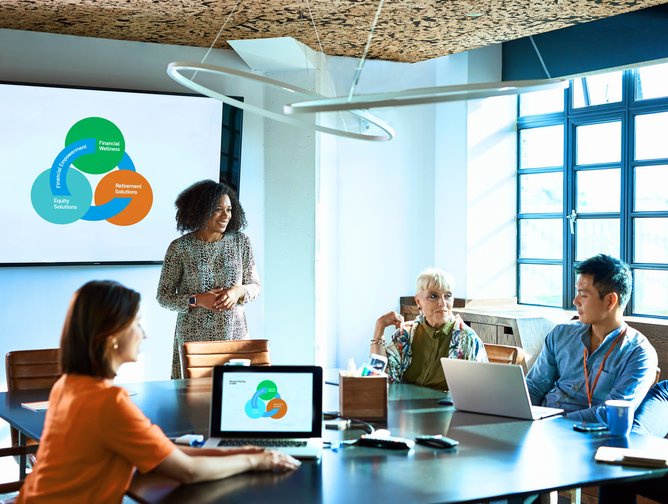 Morgan Stanley at Work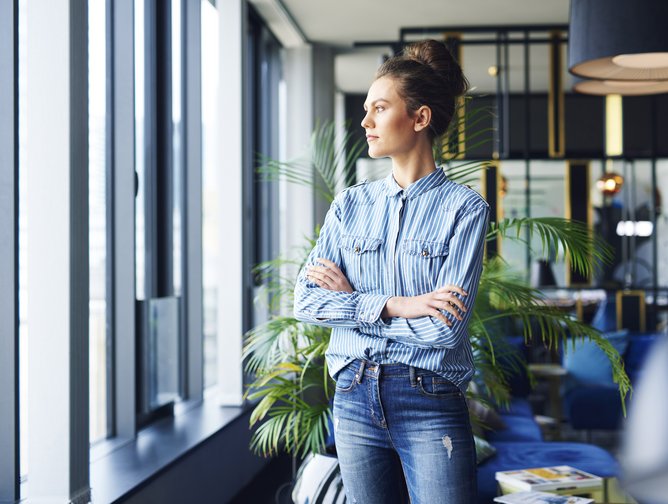 Morgan Stanley at Work
You can only be successful and impactful on innovation when it's linked to the mission and strategy of your organisation.