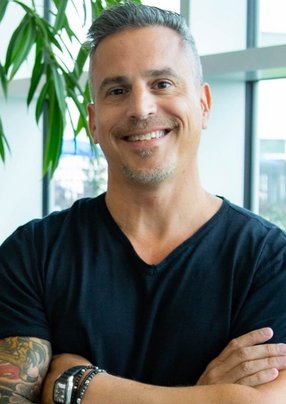 Jason Bressler
CTO, United Wholesale Mortgage (UWM)

As CTO of the largest mortgage company in the world, Jason Bressler starts with the personal – like ensuring he knows each of his 1,300-strong team by name
It speaks volumes about United Wholesale Mortgage (UWM) and its working culture that Chief Technology Officer Jason Bressler is smiling from ear to ear when he talks to us about his role. "I actually have a seat at the business table and I help run the strategy of UWM," Bressler enthuses. "It's great. My leadership is so invested in our technology and our technology team that it's been the most rewarding thing of my career, for sure."
For over 30 years, United Wholesale Mortgage has been connecting mortgage brokers and homebuyers with the right credit to meet their requirements. The company focuses exclusively on the B2B channel, something which Bressler is passionate about. "We want to show consumers that brokers are better, and the choice is better," he says. And it's an approach that is definitely yielding results: UWM is the largest wholesale lender in the US, according to data from Inside Mortgage Finance, and when Bressler talks to us from his office in Michigan the firm has just become the largest mortgage company in the world.
In January 2021, UWM made its Wall Street debut when it went public in an IPO. For Bressler, a financial services stalwart who has been with the company since 2016, it was an extremely validating moment. "It's incredibly rewarding," he says. "It's allowed us to really invest in our technology team and really start to build out products, not just for the mortgage space but the entire fintech space, that can be utilised for consumers, for brokers, and then obviously for us as well."
A seasoned tech executive with a personable touch
Bressler has more than 25 years' experience in the financial services industry. Before joining UWM, he was CIO at Guarateed Rate and CTO at The Federal Savings Bank in Chicago. But he is a Michigander at heart, growing up here before attending Eastern Michigan University in Ypsilanti, near Detroit.
Like many in business, he's inspired by the late Apple boss Steve Jobs. And though mortgages may seem far removed from the gloss and glamour of Silicon Valley, Bressler claims there are still parallels. Homebuyers know what they want when searching for properties, but rarely do they know what they want from a mortgage. It's up to UWM and its network of brokers to help them realise, in much the same way Apple pioneered products that consumers never knew they needed 15 years ago.
Bressler subscribes heavily to a build-over-buy approach. UWM builds everything themselves in house, deploying as often as seven or eight times a day. He heads up a team of around 1,300 employees and takes it upon himself to know each one by name. He reveals: "I actually study flashcards at night with their pictures and facts about them, so when I pass them in the hallway, they know that I know who they are."
Given this personal approach, it's no surprise that UWM invests significant resources in its staff – its "greatest asset", as the business refers to them. One thing the firm does differently is investing in entry-level staff, who might be earning $15 an hour, and equipping them with the skills they need to embark on an entirely new career course. They might only have a high school diploma but UWM trains them from the ground up to become developers, business analysts and DevOps professionals. "I tell everybody if we were a hospital, we'd be a teaching hospital," Bressler quips.
Read the full story HERE.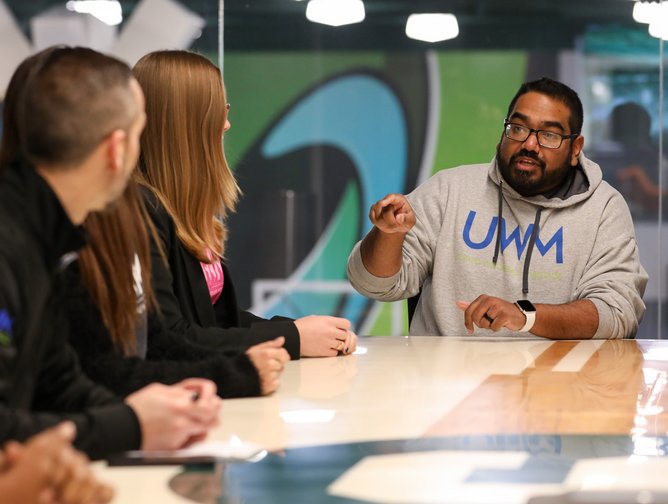 UWM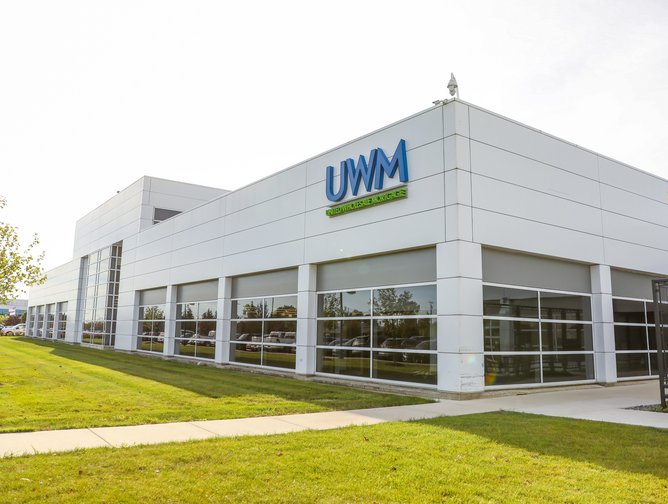 UWM
You can only be successful and impactful on innovation when it's linked to the mission and strategy of your organisation.