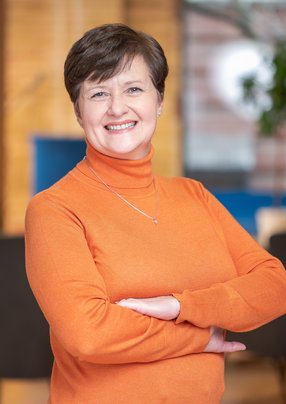 Donna de Winter

Donna de Winter is the CFO and COO of Q4 Inc. – a high-tech investment & capital markets connection platform
With 2,700 clients within its portfolio, Q4 Inc. is no small fry operation. The investment and capital markets platform was founded in 2005 and has since established itself as the leading operative for mid and small cap companies seeking investors.
Donna de Winter is both the CFO and the COO – a role that sees her apply her financial capabilities directly to the smooth operations of the company. It's a position that provides her with unique insights into Q4's position and the operations of Q4's clients, too.
But de Winter takes the dual responsibilities in her stride, even saying the exposure to both sides of the business makes her more effective at her job, which she has occupied since June 2022.
Prior to her COO appointment at Q4, she was a CFO for 25 years, and is therefore adept at large-scale number-crunching. "I have the history of being the shortest tenured board member for the company," she laughs.
"I came in as a guest, was approved as a board member and stepped out; two weeks later, I resigned so that I could become COO in the company. It was a fantastic opportunity and I was hugely excited to join. Since then, I've been with the company for four years in the COO role."
A broader perspective
Once again driving her actions from a place of practicality, de Winter made the decision to occupy two C-level positions – simultaneously. "Last June, I took on both the interim and then eventually permanent CFO seat as well," she says.
"Numbers are an outcome of how you operate; therefore, you can't understand the numbers if you don't understand the operations of the business. I had that broader understanding as a CFO. No number happens by accident – it is an outcome of your business strategy, of your operations."
De Winter also believes that more companies should consider the dual role route, especially within the technology space, because creating balance can make or break a company.
"In these kinds of markets, where you're attaining that balance of the right amount of investment without forfeiture of client excellence or employee excellence, that teeter-totter, that balancing, is so critical.
"Having spent three and a half years close to the clients, and with a large number of the employees in my direct reporting line or in my reporting line, it allowed me to say, 'These are the right places to continue the investment and these are the places where I believe that we can pause investment until we see a different market or until a different market'."
Ultimately, because financials offset operations, de Winter has a solid grasp of what money goes where across the board.
An evolving role
Generally, the role of the CFO has also changed over the past decade, from a strictly financial perspective to one that also involves partnership decision-making. de Winter says that, when she first started out, the job involved the production of financials around GAAP accounting.
Today, however, far more BI tools are available, as well as insights for rolling forecast, forecasting planning, and analysis. She describes the role currently as: "GAAP accounting from today and backwards, while the financial planning, the FP&A, is today and forward but leveraging the trends of the past. The ability to model the future is addictive."
Read the full story HERE.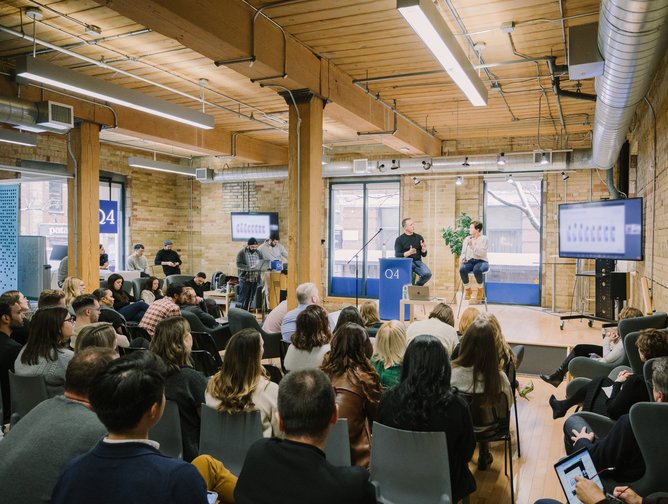 Q4 Inc.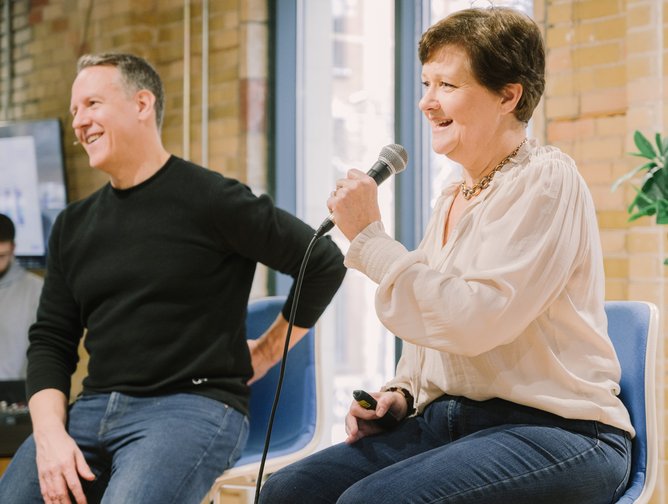 Q4 Inc.
You can only be successful and impactful on innovation when it's linked to the mission and strategy of your organisation.