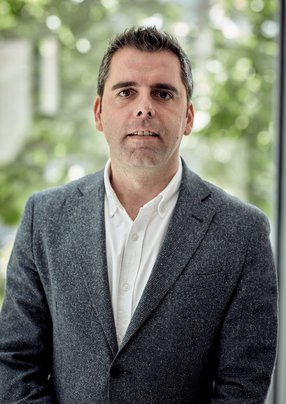 Carlos Ordóñez
Head of Strategy & Advisory at NTT DATA Insurance EMEAL

The IT Service & Consulting firm has just released a new edition of its annual report, focused on the Four Forces of Acceleration of the Insurance Industry
If Insurance is about a compensatory rebalancing of the scales in the event of a specific loss, data - is the fulcrum that sustains it. The more accurate the data, the better insurance provisions there will be. In the Insurance world, this is axiomatic. NTT DATA has apprehended this fact, and provide analyses which broaden the horizons beyond traditional players - those assumed, thus far, to be the only players of any substance in such calculations.
NTT DATA is challenging reductionist assumptions by expanding traditionally rigid and restricted borders with a more holistic approach to data analysis, with an understanding that data pools are inadvertently (and vitally), connected to data streams, with the implication of abounding oceans somewhere in the informational distances.
As NTT DATA launches its Insurtech Global Outlook 2022 Report, it focuses on 'The Four Forces of Acceleration', which expand the ambit of actuarial cause and effect, to including Insurtechs, Insurers and their Digital Garages, New Entrants and Tech Giants, and even Regulations, as part of Insurance Liquid Ecosystems.
Insurtechs: A Booming Market in 2021
2021 was certainly a prosperous year for the Insurtech ecosystem. Its global investment reached $10B, which represents a 38% increase from 2020. However, the number of deals has decreased, which signals a consolidation of the market. NTT DATA has also identified a sort of 'herd effect' when it comes to investment in new business models, considerably multiplying the valuation of these companies and accelerating growth.
Insurers: Leading Investors in Startups
Last year, Insurers invested nearly $3BN in Insurtechs. Furthermore, if we look at their total investment, they not only invested in Insurtechs, but in the entire startups sphere, for which they registered an investment of $18BN.
Insurers seem to have a lot of confidence in Insurtechs, considering that these companies are creating real impact by accelerating the transformation of Insurance, not only through the means of value propositions but also by accelerating the digital agenda of insurance companies.
New Entrants: Closing the Gap with Insurers Towards the Ecosystem Leadership
In terms of New Entrants, Tech Giants are probably the ones that stand out the most. T heir activity over these past years, demonstrates just why. In just 10 years, Tech Giants have invested near $500BN in startups, which is a huge investment trend. Around 20% of this investment has gone to Insurance-related companies, making them the fifth highest investors in the Insurtech market.
In the last few years, insurers have invested around $10BN in Insurance-related startups, and Tech Giants almost $7.5BN , quickly closing the gap that once was considered extenstive. One thing is clear, however: Tech Giants do not want to compete or replace insurance companies in the Insurance ecosystems, but do want to participate in those parts of the Insurance value chain where they can achieve their projected margins, and play a relevant role – additional value for their own clients.
Regulations: Motor to Innovation in Insurance
Although it can be perceived as an obstacle to progress on many occasions, regulation is a key factor in the Insurance Industry. When Technology, Insurance and Regulation come together, new possibilities and benefits are born for all actors involved, especially at such a time of important and accelerated change. Regulation is also trying to adapt to these new trends and above all, to the speed and magnitude at which these changes are reaching different industries.
This premise has been confirmed with the evolution of the creation of Regulatory Sandboxes, with more than 60 of them being created in the past six years, allowing insurers to be more agile in adopting new technologies, while putting compliance and regulation at the top.
Read the full story HERE.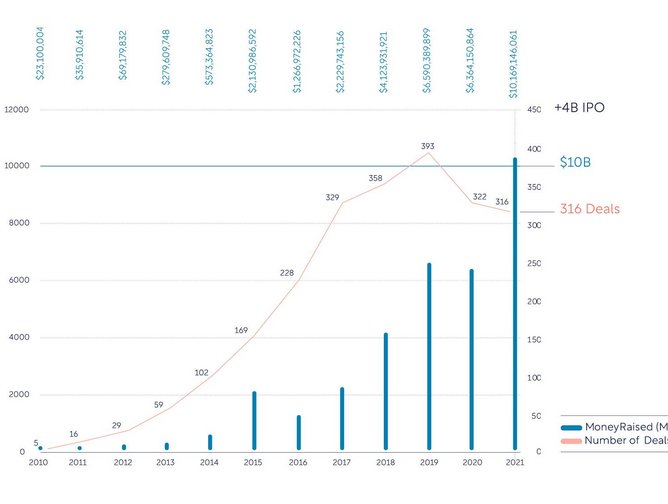 Total investment in InsurTechs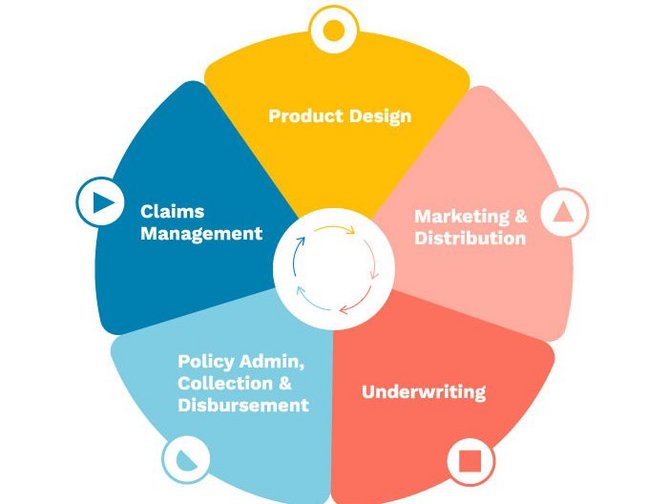 Insurance value chain
The key benefits for us in automation are reducing manual processes, reducing manual mistakes, and improving our efficiencies