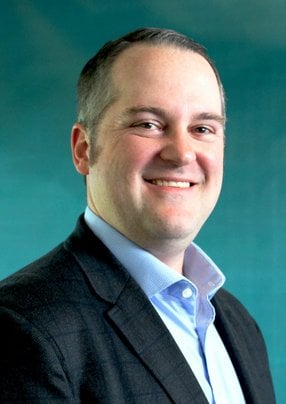 Benjamin Maxim
Vice President of Digital Strategy and Innovation, MSU Federal Credit Union

Benjamin Maxim, Vice President of Digital Strategy and Innovation at MSU Federal Credit Union (MSUFCU) discusses his career journey into financial services
After graduating college in the middle of the great recession, Benjamin Maxim, was looking for a role that would allow him to utilise his web development skills. "I happened to stumble across the MSU Federal Credit Union (MSUFCU)," says Maxim.
"I wouldn't have thought that a credit union would provide the opportunities for a long term, in-depth technological career, but MSUFCU was starting to do some interesting things, they had created a small unit of developers to make a customer-focused website that really worked as a service tool for the credit union members," adds Maxim.
After a couple of years, MSUFCU decided to take this one step further, developing its own digital banking mobile app and online banking. "And that got me hooked!" says Maxim. "Since then, fintech has really come into its own, a lot of things that we were trying to do on our own, there is now support for. So my interest now in the financial services industry is to really nurture our partnerships and determine how we can provide better access and financial inclusion for everyone."
Making ideas happen
In his career, Maxim explains that one of the things that truly inspires him is the ability to discuss an idea and then make it happen. "I get really energised when I talk with a group or individuals about ideas for the future," says Maxim.
He adds: "I always talk about innovation as being 'one step better today than we were yesterday'. It doesn't have to be a big revolution, we don't have to create the next iPhone or Tesla, but if we just make things a little bit better day by day, that is where we can truly make an impact on the world."
Developing apps and creating innovation programmes
For Maxim, two moments, in particular, stand out in his career so far as proud achievements, and they come from very different points in his journey.
"The first is one that I very much still hang onto. Back when I was a developer, Apple announced that it was going to let third parties put their apps onto the app store. Shortly after this announcement, I pitched the idea of creating our own iPhone app to my boss at the time, now CEO, April Clobes," explains Maxim.
He adds: "I thought I might have been met with some resistance, but it was well-received. There were some options already on the market, but they were all the same and you paid a lot of money for them. So being able to create an app from scratch, learning how to code, and it ending up being the 37th free finance app in the app store, that is a big achievement."
Another proud achievement for Maxim's comes from later on in his career. "Now in a role where I am focused on innovation, I am able to create functioning innovation programmes from scratch. Some of these programmes are now being used as models to share with other credit unions to make the industry stronger. This is a huge achievement. It gives me a voice to share what we are doing and a platform to work on," says Maxim.
Read the full story HERE.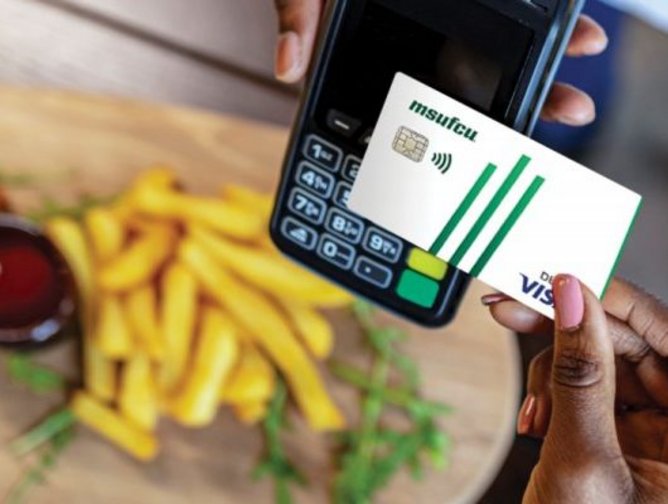 FinTech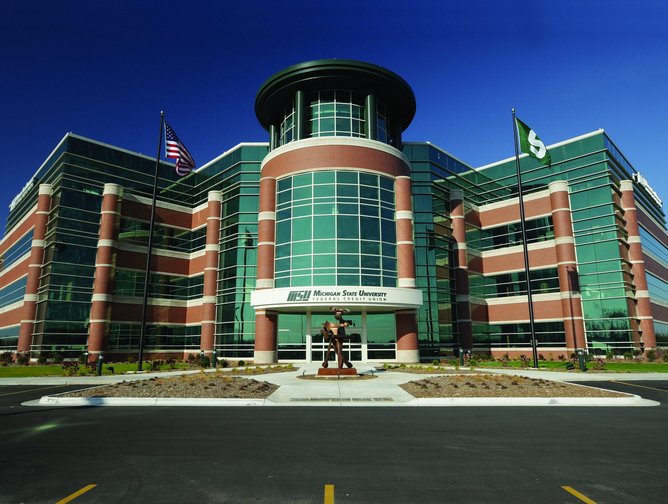 MSU Federal Credit Union
You can only be successful and impactful on innovation when it's linked to the mission and strategy of your organisation.