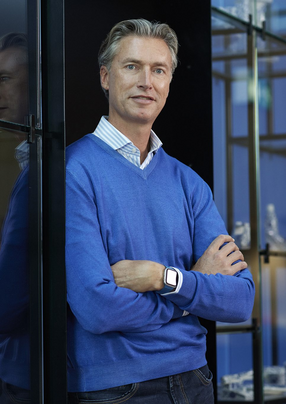 Bart Leurs
Chief Innovation & Technology Officer at Rabobank

As Chief Innovation and Technology Officer at Rabobank, seasoned executive Bart Leurs is in charge of a team at the forefront of driving the bank forward
Bart Leurs, Rabobank's current Chief Innovation and Technology Officer, is a seasoned banking executive who joined Rabobank in 2016, first serving as Head of FinTech & Innovation before four years as Chief Digital Transformation Officer. He has held his current role, which involves board responsibility, since September 2021. Prior to that, he spent almost two decades at ING, where he spent two years as Head of Strategy for ING Direct followed by a number of senior positions within the company in Canada, Germany, and Belgium.
He says that experience overseas has given him a deeper appreciation for the financial challenges that exist around the world, as well as an understanding of Rabobank's reputation abroad. "It really broadens your perspective of the world," he tells FinTech Magazine. "It has really enriched my work and my life in general, and given me new inspiration thanks to the different cultures around the world and the different ways that people look at life."
Leurs heads up a large team that includes the so-called 'Innovation Factory', launched in response to Rabobank's recognition for the need to 'industrialise' innovation. He believes that innovation is a craft that requires structure and discipline, aligning ongoing projects to the priorities of the business. When Leurs joined Rabobank, the innovation function was too unstructured, which resulted in a team of 'inventors' rather than 'innovators' who weren't focused precisely enough on the needs of the bank. Instead, he has set about assembling a talented team of innovation experts who are building "the machine that creates the unicorns", as he puts it.
A book worm inspired by strong thinkers
"Because we are a cooperative, we tend to have a longer horizon and can therefore be less hasty in our decision making," Leurs claims. "With the challenges that we face today in the world, there is always a need for innovation, so I don't think we'll ever slow down. We will always need innovation to continue making those energy and food transitions a success, so I don't see a world where we will never need to innovate.
"Of course, that doesn't mean you can't be sensible with what you spend and what you get out of that expenditure. We're super realistic. If we see that our innovation projects aren't moving fast enough throughout the year, or we're not going to use up our allocated budget, we give it back to the organisation. We don't need to use up our budget to show that we're successful. But I think it would be naive to think you can just pause your innovation. I don't think that's an option in today's world."
He is inspired by people who are able to think or speak inspirationally; he cites Peter Drucker's book, The Effective Executive, as his own personal style guide to becoming a manager and a leader. He is also inspired by Kai-Fu Lee's book on AI Superpowers, Stuart Russell's Human Compatible, and Bill Gates' recent book How to Avoid a Climate Disaster – a topic that regularly plays into his work at Rabobank, which is striving to build a more secure future for the planet.
Leurs lives near Utrecht with his family, including his two teenage sons – who, he says, are starting to question their perception of him as a 'cool dad'.
Read the full story HERE.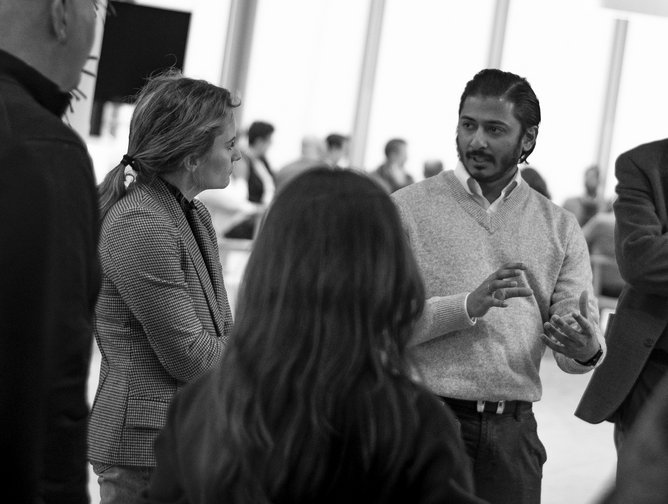 Foodbytes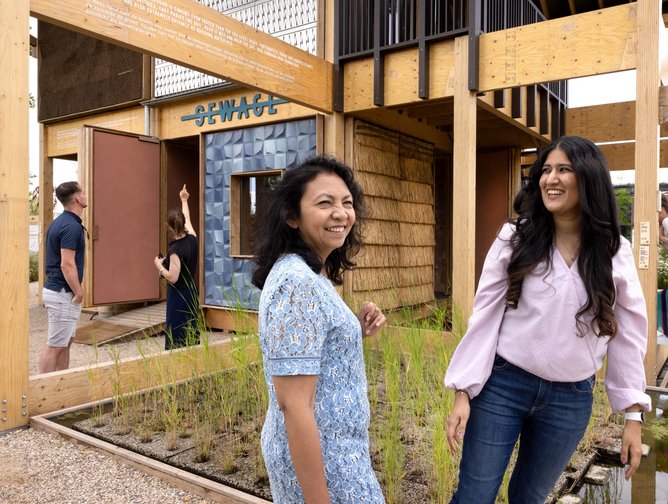 Raboobank
The key benefits for us in automation are reducing manual processes, reducing manual mistakes, and improving our efficiencies