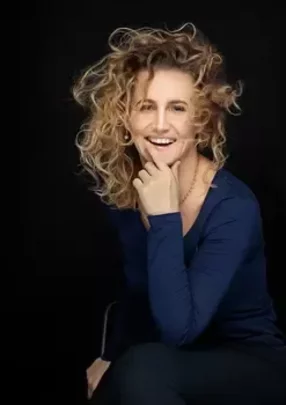 Anastasia Fokina
Chief Operations and Digital Transformation Officer
Anastasia Fokina, discusses her career at Home Credit, new digital payment options, and financial inclusion
Anastasia Fokina is used to rapid change. When she joined Home Credit Vietnam, she moved across the world, quickly learned the ropes, and started managing a multinational team of analysts, IT developers, and call center operatives. 'I focus on driving outcomes that matter', she says. 'And to do that, I motivate employees in order to bring out their best'. 
Making Moves 
When Anastasia joined Home Credit Kazakhstan eleven years ago, she started as its Head of Planning and Reporting—preparing budgets, projecting quarterly forecasts, and consolidating expenses across sales, marketing, HR, risk, and operations. Her experience working across divisions was a small investment in a multifunctional skill set. 
As she gained experience, she rose to become a Compensation and Benefits Manager, Financial Advisor, and Chief Operating Officer of Home Credit Kazakhstan. In 2016, her team awarded her an HR Brand Prize for her call-center project Happy Operator = Happy Client. In 2018, Anastasia became instrumental to lead Home Credit as a CFO and lead transformation when pandemic hit in 2020.
Throughout her time at Home Credit Kazakhstan, Anastasia was always curious and learning new skills. 'I traveled quite frequently', she tells me. 'It was always exciting'. Internally, she helped launch a knowledge-sharing program amongst 10 countries and 12 Home Credit divisions to accelerate the learning curve on each level. As she expanded her skills, she learned more about global operations in finance, HR, and operations—perfect for her current role. 
At Home Credit Vietnam, Anastasia focuses on how to bring value and opportunity to the quickly growing Vietnamese population. She manages a team that is 300 strong, encompassing individuals from all over the world. 'Diverse teams—including both local citizens and expatriates—are a key part of Home Credit,' she explains. 'We've learned that respect, open mindedness, and compassion are critical for teams formed by different cultural roots.' 
Digital Revolution 
This is an exciting time to lead Home Credit Vietnam's digital operations. Anastasia's team is focused on scaling their operations. She is used to this pressure: over the years, she improved operations, maximized customer retention, and redesigned Home Credit systems to enhance customer happiness. 
Her division has helped lead several integrations with new banks, as well as helping grow Home Credit's options for repayment and disbursement. 'We recently signed several new partnership contracts,' she tells me. So how does she feel? 'Prepared,' Anastasia tells me. 'We're moving forward.' 
Inclusion, Equity, and Access
Now, Anastasia leads Home Credit Vietnam's integrated Operations and Digital Transformation division. She's about to capitalize on the explosion of Vietnam's e-commerce. 'People have started to shop online so much more,' she says. 'They've started to swipe virtual cards, use Buy Now Pay Later options, and trust in a digital market'. 
For many Vietnamese citizens, this will be the first time they have access to banking services of any kind. And to Anastasia, therefore fintech matters. 'We want people to be able to invest in themselves and their passions', she says. 'We support citizens who work multiple jobs as housekeepers, drivers, and street vendors to access financial support to fulfil their daily living needs. Because at the end of the day, everyone deserves access to financial literacy and credit. This is inclusion'.
Read the full story HERE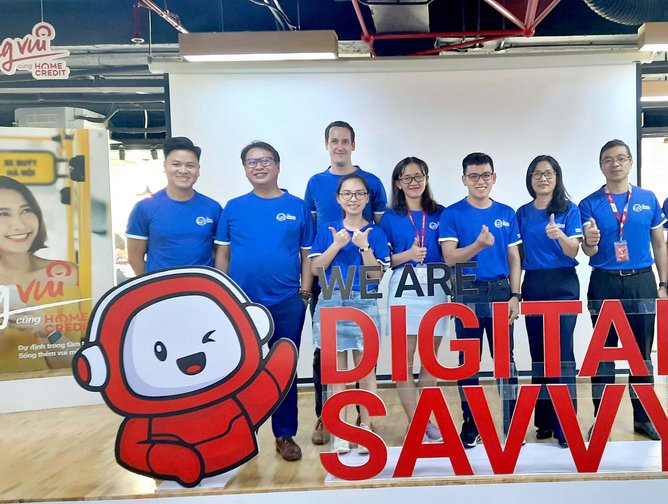 You can only be successful and impactful on innovation when it's linked to the mission and strategy of your organisation.