Financial Services (FinServ)
Zopa and CreditLadder Partner to Help Improve Credit Scores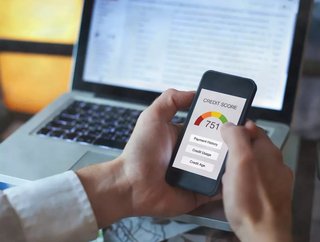 Zopa has partnered with CreditLadder to help renters improve their credit score, which in turn increases their eligibility for a Zopa loan
Digital bank Zopa has partnered with CreditLadder, a financial inclusion service. This new partnership will allow renters to make every penny count towards their credit score.
For people who rent, getting access to finance and loans at competitive rates can be made harder as monthly rental payments are not recorded on their credit file. However, using Open Banking technology, Zopa customers will now be able to use CreditLadder to ensure their rental payments are recorded on their credit files. In turn, these payments are taken into consideration in Zopa's credit score tool and loan eligibility checker, Borrowing Power. 
Borrowing Power is a free tool in the Zopa app that calculates a customer's financial health score, recommends targeted actions to help them improve it and links directly to their eligibility for Zopa products. By joining forces with CreditLadder, Zopa app users that rent will have the opportunity to improve their Borrowing Power score and gain better access to cheaper Zopa loans. 
Offering renters a more accurate credit score
"We at Zopa are proud to be teaming up with CreditLadder to enable our customers to report their rent payments and use them to help build their credit score. We believe that as many people as possible should have access to fair, simple and transparent products. Partnering with CreditLadder and using its Open Banking technology via our app makes it possible for us to offer those that rent a more accurate credit score, tailored tips on how to improve their credit health and access to more affordable Zopa loans in the future." said Clare Gambardella, Chief Customer Officer at Zopa Bank.
Data from Equifax shows that just under 70% of users with a 'thin credit file', which is where users have two or fewer credit accounts, saw an increase in their credit score when 12 months of rental payments were added.
Sheraz Dar, CEO and Co-Founder of CreditLadder said; "There are over 10 million households in the UK who rent and our mission is to ensure they can benefit from reporting their rent payments to improve their credit score - just like home owners do when it comes to their mortgage. The partnership with Zopa is a great use of technology that can help its customers access finance at better rates simply by using CreditLadder to report their rent payments each month."