Financial Services (FinServ)
Zilch partners with Experian for responsible BNPL criteria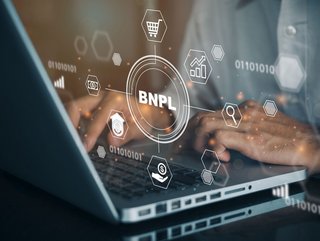 Zilch has taken another step forward in innovating its technology to measure affordability through its latest partnership with Experian
Zilch, a fintech company on a mission to revolutionise the credit payment industry, has announced a new partnership with Experian, the global information services company to better inform its lending activities in the buy-now-pay-later (BNPL) space.
As a BNPL lender, Zilch already uses CRA data, open banking data, and proprietary behavioural data to make its consumer lending decisions. This partnership will add reciprocal reporting of payment plans to the fintech's decision-making process.
Paul Speirs, Managing Director of Digital Consumer Information at Experian, said: "By using Experian's affordability technology, Zilch is able to access a much richer and deeper level of insight into someone's financial situation, enabling them to provide a better and more informed lending decision. This is absolutely vital given the backdrop of rising inflation and the strain of rising living costs. We're excited to partner with Zilch to support responsible lending in the BNPL market."
Understanding consumers and providing real-time views
Through this new partnership, Zilch will connect the database of insights into what its 2 million customers can afford, which in turn will assist its active decision-making processes.
Philip Belamant, Zilch Co-Founder & CEO, said: "Our mission at Zilch is to provide people with the most ubiquitous and rewarding way to pay for anything, anywhere. This partnership is one of many technology alignments that we are leveraging as we scale in order to create the most comprehensive view of a customer's affordability all while ensuring performance is fed back to partners allowing others in the space to make responsible decisions too.
Founded in 2018 and launched in September 2020, Zilch is Europe's fastest-ever company to go from launch to double unicorn status in just 14 months.
As one of the UK's first BNPL providers to be granted a consumer credit licence by the FCA, Zilch's customer-centric credit alternative was designed with regulators to ensure consumer protection and financial health from the start. Utilising sophisticated Open Banking Technology and soft credit checks, Zilch uses its real-time view and understanding of consumers' affordability to give accurate recommendations of what they can afford to borrow.
Increasing pressure on the BNPL industry
Buy Now, Pay Later (BNPL) apps allow consumers to put down a certain percentage of the overall purchase price, then pay off the rest in installments over a certain period of time.
Over the course of the COVID-19 pandemic, payment options including BNPL grew increasingly popular in online shops. One out of three UK consumers used these payments more often than before in early 2020.
This news of this partnership comes amid growing pressure on the BNPL industry to increase affordability checks and prioritise customers' financial health ahead of impending FCA regulation over the sector. Rising concerns around spiralling consumer behaviours have shone a spotlight on BNPL companies and their focus on responsible lending.