Financial Services (FinServ)
Yapily to Reform Financial Services through Open Finance
By Marria Qibtia Sikandar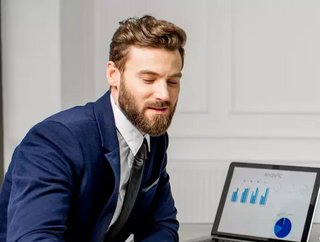 In a bid to revolutionise open banking and propel financial inclusion in and beyond Europe, Yapily raises US$51mn in Series B Funding
The leading open banking infrastructure, Yapily, recently announced the first closing of its US$51mn Series B funding round, escalating its total investments to date to US$69mn. The investment is led by Sapphire Ventures, a leading venture capital firm that partners with visionary teams and venture funds to build companies of consequence. By investing through IPO technology, Sapphire aids the growth of the API infrastructure category. Besides Sapphire, existing investors as HV Capital, Latitude and Lakestar have also participated in the round.
Yapily looks forward to using the funding to expand across Europe and extend banking cover to 95% of the continent by the end of 2021 and seek to continue investing in its market-leading infrastructure to pave a path for open finance and hence create financial inclusion for all. It plans on entering new markets, including France and Spain, while continuing to invest in existing markets (Germany, UK, Italy) where it has already fortified its presence depicted through its rapidly increasing customer base. For the year 2022, Yapily plans to expand markets beyond Europe as open finance regulation comes to be implemented globally and consumers begin to benefit from an open financial ecosystem. 
During the Covid-19 pandemic, as global commerce shifted towards online shopping, Yapily has experienced 3.5x customer growth. According to Worldpay's 2021 Global Payments Report,  bank transfers are estimated to account for 8% of global ecommerce payments in 2020, mainstreaming account-to-account payments. This has created a perfect opportunity for open banking to become a viable infrastructure sustaining digital payments globally. 
In the light of this development, CEO and Founder Yapily, Stefano Vaccino, said that 'We are delighted with this strategic investment, demonstrating Yapily's position at the heart of disrupting global financial infrastructure. As we got to know Sapphire Ventures, it was clear that they are hugely supportive of our strategic approach and share our vision of open finance. Open Banking infrastructure is fundamental to how data and payments move between organisations worldwide, and it will shift the power to consumers for years to come. We are only starting to scratch the surface of what's possible.' 
He further added that 'Europe is leading the world in open finance and, consumers and businesses will start to see more innovation from industries such as mortgages, pensions and insurance, with easier access to financial data and payments infrastructure. With more framework coming into effect around the globe, the time is right to double down on our growth plans by entering regulatory-led markets and enabling companies to build better and fairer products and services.'
Sapphire Ventures Partner and Co-founder Andreas Weiskam said that the decision to invest in Yapily was clear: an infrastructure-first approach to deliver better and fairer financial services for everyone. Europe is a fast mover in embracing an open and API-centric model, and Yapily is at the epicentre of financial innovation to push the regulatory boundary and shape the future of the open economy.