Financial Services (FinServ)
Working with partners to drive efficiencies during COVID
By Bleakley Financial Group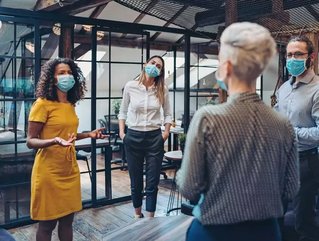 Bleakley Financial Group makes a case for close collaboration with partners to drive operational efficiencies, particularly during the COVID-19 pandemic...
Navigating through COVID and adjusting to our new work environment was challenging, as discussed , but it would have been a lot harder without great technology partners to provide us the product and the resources we would need to streamline the new systems within our business. Two technology partners - and - provided us with the integrated CRM and cloud-based storage solutions we needed as critical pieces in our technology platform to streamline and scale our growing organisation.
During the early stages of vetting a Client Relationship Management (CRM) system that would work best for us, we spoke to many firms in the industry who presented us with their value proposition. At the time, we were currently using Salesforce as our CRM solution and while they were a great system, we found ourselves spending too much time on customization. Salesforce was a tool with the power to do what we wanted, but internally we lacked the knowledge to build it to our specific needs.  
After vetting many potential solutions, we knew Salesforce had the ability to accomplish what we were trying to do in the present as well as where we wanted to go in the future. With this in mind, we changed the scope of our search and were introduced to an innovative company that was the perfect match – Practifi – a business management platform powering growing financial advisory firms around the world. A system that was designed and built for the needs of growing RIAs, family offices, and broker-dealers. The best part was their CRM solution is powered by Salesforce but with a custom overlay to give us the look and feel we wanted, with the necessary functionality since they specialised in our space. In addition, the migration from standard Salesforce to Practifi involved a true database migration as opposed to a plug-and-play implementation.
While most of the platform fit our needs from day one, we were able to collaborate with the great team at Practifi to customise areas of the overlay for some of our unique business needs. Having them as a partner allowed us to concentrate on introducing it to our advisors and their teams effectively, while they could work through the technical side of bringing Bleakley's vision to fruition. We continue to work with the team, constantly building out new processes and workflows to help our business run efficiently while thinking ahead for the next best thing to help us both stay ahead of the curve.  
Shortly after our implementation of Practifi, they introduced us to Egnyte – which would serve as our Cloud Governance Solution. It was one trusted platform to secure and govern all our company files, no matter where work happens – and the best part was it integrated seamlessly with Practifi. We no longer had to access client information from multiple sources. Our advisor teams would go to a client household in Practifi and be able to pull up any files related to that household at the click of a button. Bleakley could also eliminate the need for secure emails which can be cumbersome for clients to send us sensitive information by sending a secure Egnyte link for clients to easily share their files with us and have them automatically filed correctly in the right households.   
Once again, when we were forced to work home due to COVID, we did not have to login to a VPN or need remote access applications to be able to view client documents. It was all web-based and available within our CRM system – creating a one-stop shop for all our data. Egnyte also allows users to access information through other channels besides Practifi – a desktop application, a web version to easily edit documents and collaborate with team members in real-time, and a fully functional app available on your mobile device.  
Without having the foresight of what challenges COVID would bring to us in 2020, having this all fully functional just a few months prior to March 2020 was a game-changer for Bleakley. Choosing the right partners to work with was also key in Bleakley's ability to effectively implement the systems throughout the firm and customise as needed. As a firm, we continue to work with our current partners and seek out new relationships to add to our advisor platform so we are always ready for the next challenge. 
Find out more about Bleakley Financial Group by visiting its website