Financial Services (FinServ)
Will Walmart play an important role in finance's future?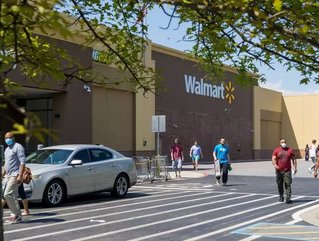 Numerous reports in 2021 indicate that retail giant Walmart could be manoeuvring itself to secure a prominent position in the finance industry...
Starting in early January, Walmart that it was entering the fintech space through a new partnership with investment firm .
The as-yet-untitled project will reportedly see the retailer bring its familiar ethos of customer inclusivity to "modern, innovative and affordable financial solutions."
Then, at the end of February, Bloomberg that Walmart was courting Omer Ismail and David Stark, two senior bankers at . For some commentators the implications are clear:
"These are substantive hires that should serve as an unambiguous signal of Walmart's seriousness regarding its fintech foray," Isaac Boltansky, Analyst at . "The regulatory moat that has shielded traditional commercial banks is steadily evaporating and the competitive risks are profound."
The evolution of digital finance
Recent weeks have shown incumbent banks placing an emphasis on shoring up their digital platforms, presumably both to take on digital-native competitors/challengers and in recognition of shifting consumer preferences following COVID-19.
An inherent strength of incumbents is their legacy; hard-won customer trust cannot be developed quickly in the same way as technology, a fact that has largely kept challenger banks on the back foot.
Walmart, on the other hand, has the benefit of an in-built customer base that ranks among the largest in the world. As such, migrating further into financial services (beyond its current Walmart Credit Card and Walmart Money Card channels) could introduce a dramatic shift in the industry's balance of power.
"For years, millions of customers have put their trust in Walmart to not only save them money when they shop with us but help them manage their financial needs. And they've made it clear they want more from us in the financial services arena," said John Furner, President and CEO, during the announcement of the Ribbit Capital partnership.
How Walmart continues to answer that call will be an important story to follow throughout 2021.