Financial Services (FinServ)
Why legacy systems only have a future in the cloud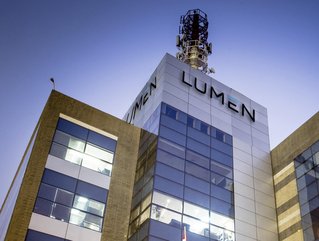 As a global leader in infrastructure technology, Lumen is at the forefront of business connectivity
As more businesses transition to the cloud, the global economy has become increasingly reliant on agile companies that can deliver services swiftly, gather data efficiently and safely, and also tailor services to better suit their customers.
For millions of businesses, shifting from cumbersome legacy models to lighter, flexible, and more efficient cloud architectures, has been instrumental not only in customer satisfaction and better services but also in business growth.
Digital transformation has led to an increased number of strategic partnerships, where companies can share customers, marketplaces, and innovations - pooling their capabilities to strengthen and grow.
But for such successes to take place, cloud service providers must be at the forefront of technology, offering fortified, data-secure environments that enable applications to interoperate well, and for data to flow swiftly.
The cutting-edge of cloud technology
The services provider marketplace is crowded as more companies respond to the demand for cloud and edge computing and more hybrid solutions. It can be difficult to separate the good from the bad. But very often, experience in the industry is key in determining which companies are offering the best services.
Founded in 1968 in Monroe, Louisiana, Lumen Technologies has been leading change and innovation in the fields of connectivity and network modernisation for decades.
The company, which is guided by a core belief that humanity is at its best when technology advances the way people live and work, has facilitated an estimated 450,000 route fiber miles and serves customers in over 60 countries.
As an industry leader, Lumen has a robust reputation for delivering the fastest, most secure platform for applications and data to help businesses deliver amazing customer experiences with networking, cloud, and security solutions that power next-gen business applications.
These are the attributes businesses need to make the most of their cloud transition. "You need an expert. Not just a provider," says Roji Oommen, Managing Director – Financial Services.
"Creating a true hybrid solution requires expertise in compute, storage, networking, security, virtualization, operating systems, and various software solutions. The ability to bring all these areas of expertise, people, technologies, and solutions together is what makes Lumen exceptional at what we do."
Innovative technologies and services
While the security of data is paramount, cloud providers must also make sure they offer competitive solutions in other areas.
Currently, Lumen claims a marketplace advantage with Lumen-owned network connectivity from end to end. It also boasts extensive availability through its dense coverage model - and the technology platform provides exceptional processing performance at sub-5ms latency.
But the human element is one area in that Lumen has excelled in. Oommen explains, "Our experienced team enables financial institutions to innovate, scale and drive efficiencies in their global applications infrastructure with advisory, project, and ongoing management services that help them achieve more.
"In addition to driving and optimizing their modernization journey with digital expertise that delivers reliable, secure, flexible managed solutions for Edge, Security, Networking and Collaboration workloads."
Oommen explains that Lumen has expanded and enhanced its services as a result of the pandemic, resulting in tools and solutions that are at the forefront of demand.
"That period strengthened our business purpose by focusing on the sustainability opportunities important to our stakeholders and important to our long-term value," he says, listing the changes that have been implemented, which include:
Focusing on digital experiences
Integrated security system-technologies that provide security, compliance, and privacy of customer data
Strengthened physical infrastructure to minimize customer disruptions
Providing disaster recovery services
Latency and performance management –bringing data closer and faster to the customers
Anticipating market trends and customer needs–enabling downstream success
Growing Lumen's collaboration eco-system
The benefits of going cloud native
Lumen's services span a range of solution-driven applications that enable customers to transfer their systems to the cloud and access key tools to help drive their businesses.
The benefits of moving to the cloud and leaving behind slow, expensive, and antiquated legacy system models will enable enhanced processes, including data aggregation, self-service applications, security, scalability and flexibility, and the potential for innovation.
SaaS and driving digital innovation
A major differentiator for Lumen is the ability to help customers improve their cost base, agility, and cloud adoption by distributing complex financial applications to customers at scale across a hybrid platform.
As digital transformation marches forward, the challenges facing legacy system business models is multi-fold. According to recent reports an estimated 22% of all applications are now run on the cloud, and many more are expected to follow over the next few months.
Technology facilitates progress in the digital ecosystem, enabling companies to partner up far more quickly and efficiently, therefore facilitating business growth. Digital adoption particularly within the transactional space, results in better security, faster processing, and greater flexibility.
Legacy systems hold back progress
The vast majority of SaaS providers have legacy applications that cannot easily be converted into a cloud-friendly format. The difficulties grow as industries increase their reliance on the cloud and the economics of legacy apps and infrastructure lose traction.
Lumen addresses these challenges by facilitating faster, simpler cloud adoption and enables companies to move the user-facing elements of their applications closer to users on a flexible platform.
A future-proofed solution in the cloud
As the global marketplace continues to evolve within digital parameters, companies must keep up with the latest innovations, not only to stay competitive - but to maintain their security and ESG directives.
Oommen says platform improvements are at the top of the list for Lumen as technology marches forwards. These will include investing in growth products–Edge Computing, Network-aaS, Dynamic Connections, Security, Hybrid WAN, and Cloud Interconnectivity.
Furthermore, Lumen's executive team, will concentrate on "enhancing our broad partnership ecosystem– VMware, SAP, IBM, Zoom, and T-Mobile as well as leading cloud service providers (CSPs) such as Microsoft Azure, AWS, Google, and others" explains Oommen.
"We need to educate fintechs on how they can be focused on migrating and managing distributed financial services applications across a distributed infrastructure including Edge, Cloud, and Hybrid Network," he says, adding, "We provide a team of engineering and customer support specialists who have extensive experience in the nuances and regulatory environment of the financial vertical. Combining this team with Lumen's global infrastructure footprint and industry-leading connectivity solution enables fintechs to take advantage of flexibility and scale."