Financial Services (FinServ)
Why "Buy Now, Pay Later" (BNPL) Is Growing in Popularity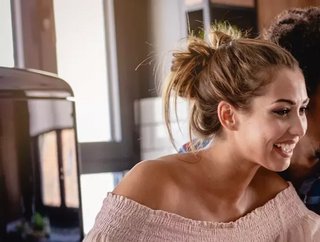 Buy Now, Pay Later (BNPL) has become one of the most in demand financing options around. Discover why it's becoming so popular, including the pros and cons
With the rise in popularity of "Buy Now, Pay Later" (BNPL), a new fintech vertical has been created. The BNPL industry is now worth $97 billion and is set to increase. With more people taking advantage of this option, it's essential to look into the pros and cons of using such services. In this article, we'll discuss what BNPL entails and why it is increasing in popularity.
What exactly is "Buy Now, Pay Later" (BNPL)?
Buy Now Pay Later is a service to take advantage of delayed payment options. It is excellent for those who need products and services now but don't have the money available; they can use this option to receive their item(s) without paying immediately.
According to Adal Flores, CEO & Co-Founder of Kueski, "Buy-Now-Pay-Later (BNPL) has proven popular with merchants worldwide as it allows e-commerce companies to offer instalment products to consumers that are ineligible for credit cards, live in countries with low credit-card acceptance and availability, or simply mistrust large financial institutions. Unlike credit cards, BNPLs offer simple and transparent pricing models and make it easy for consumers to pay for products in instalments."
What are the benefits of BNPL?
Some of the benefits of BNPL include the ability to purchase expensive items when cash is tight. Furthermore, there is no need for credit history, which makes this option available to many who wouldn't typically be able to take advantage of delayed payment options. Simply put, it could be an alternative approach to providing financial access and inclusion.
"Kueski, Mexico's largest BNPL and online consumer lender, operates in a country where 60% of the population does not have access to banking services and approximately 82% do not own a credit card. While banks offer traditional instalment loans on particular purchases, offline BNPL, so to speak, interest rates are typically high, which effectively prevents many from applying for a loan in the first place. This situation is further exacerbated by the fact that credit bureaus have little to no information on most residents, which can be explained by the fact that many work in the informal economy and prefer to stay off the 'financial grid'," adds Flores.
Rhett Roberts, CEO of Loan Pro, thinks there is also a growing trend towards BNPL options in brick and mortar stores. He said, "Where there has been a significant improvement in the last 12-18 months is that the financial products are tailored to meet the consumer where they are at and provide a convenient, seamless, and streamlined experience removing most of the historical friction involved in originating a financial product. We see this trend to continue and for all financial products to become better niche fits to meet the consumer where they are at, with a focus on the consumer experience."
There are also other benefits of BNPL, such as:
Saving time - Rather than waiting for the next paycheck, consumers can get what they need now.

Ease of Use - Allowing payments to be made in instalments is very convenient and easy, especially for more expensive items.

Convenience- Consumers often don't have to worry about paying costly interest rates or late fees!
What are the disadvantages of BNPL?
Some of the disadvantages of BNPL include the fact it makes it easier to accumulate debt and interest. Some BNPL companies also apply a credit check which can limit those who are eligible for these services.
"43% of Gen Zers have missed their BNPL payments at least once this past year. It's clear that a big part of consumers don't truly understand the dynamics behind this option and are racking up on more unnecessary debt in the process. The average American household owes around $14,200 in credit card debt alone," explains Daniela Corrente, Founder of Reel.
There aren't many other disadvantages, but there are some concerns about this type of service:
The cost - While consumers may pay less on the front end for their purchases, if they don't fully repay, it can quickly add up!

Indebtedness - This kind of financing significantly increases debt, leading to severe issues in the coming months.
What is the future of BNPL?
With the increasing popularity of this new market, it is expected to keep growing. More and more people are looking for ways to manage their expenses so they can avoid any potential issues. As long users plan out their purchases and pay off all instalments on time, there is no reason why they can't enjoy this fintech service.
"You only have to look at the growing popularity of Buy Now Pay Later to see that payment decisions are no longer driven solely by rewards. And, with Visa and Mastercard recently active in both the BNPL and A2A space, perhaps the real question now is how long it'll take before cards become the 'alternative' payment method," said Siamac Rezaiezadeh, Director of Product Marketing at GoCardless.
Over the longer term, Stefan Ateljevic, Founder of TrinityRank, thinks BNPL could merge with other fintech innovations. He stated, "One thing I think is inevitable is the fusion of cryptocurrency and BNPL systems in the future. As Blockchain technology gets closer to mainstream adoption, it's only a matter of time for cryptocurrency payments to join the fray. The future is in cameras and sensors working over IoT through a blockchain using AI to provide unparalleled flexibility, convenience and most importantly, security for their customers. The collision of this technology is imminent and will facilitate payments for consumers in the years to come."
Conclusion
BNPL is an excellent option for those who need something but don't have the money immediately available to them. If used correctly, it can be an extremely effective and convenient way to pay for things. However, it is important for fintech companies to clearly explain exactly what consumers are getting into before offering them such services.
"We also think that BNPL fintechs have the potential to start a revolution in the financial services industry, ultimately making access to credit more decentralised, democratic and inclusive. We are already seeing major credit card networks and issuers launch their own reduced, or even interest-free instalment products to catch up and be able to compete with BNPLs. Particularly in Latin America, credit card issuers charge high-interest rates, often exceeding 50%. Healthy competition has always benefited consumers and ultimately led to lower prices and access barriers – and we believe BNPL has the potential to reduce the credit access gap if done correctly," concludes Flores.