Financial Services (FinServ)
Volt and Worldline partner to launch open payments solution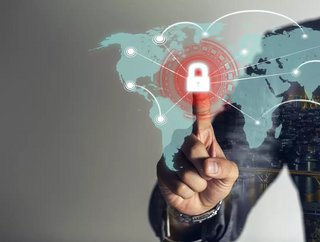 Volt's new partnership with Worldline will give over 600 enterprise-level merchants global access to Volt's open payments infrastructure
Volt, a London-based leading open payments gateway, has formed a new partnership with Worldline, a European leader in payments and transactional services. 
This new partnership will give over 600 enterprise-level merchants global access to Volt's open payments infrastructure, which in turn will drive levels of transaction volumes. Due to exclusive partnerships with merchants, Worldline can accelerate the adoption of Volt's open payments gateway throughout Europe, while continuing its expansion into Asia and Latin America.
Improving customer experience with partnerships 
The partnership brings payment innovations and features to the Worldline customers, allowing businesses to launch their own branded payment method with real-time settlement and substantially lower fees, leading to an improved user experience and conversion rates.
Roger Niederer, Chief Market Officer, Merchant Services at Worldline, said: "Our partnership comes at an exciting time for payments, as PSD2 spurs on open banking innovation. Industry analysts are expecting massive adoption in the near future, with a predicted global market value of more than $40 billion in the next five years. The Volt team impressed us early on with their ability to respond to changes swiftly during product development. As such, we are incredibly excited today to bring this product to market; it's unprecedented and truly unlocking value for our prospects and customers. Together with Volt, we are at the forefront of the digital revolution shaping new ways of paying and doing business online."
Powered by over 20,000 employees in more than 50 countries, Worldline provides its clients with sustainable, trusted and secure solutions across the payment value chain, fostering their business growth wherever they are. 
Supporting businesses with real-time payments 
This news is the latest milestone for Volt in the last few months, following is record-breaking Series A funding and several partnership announcements. The investment round, the largest Series A on record for the Open Banking industry, was led by EQT Ventures. Existing investors Augmentum Fintech PLC and Fuel Ventures also participated in the round, alongside several angel investors.
Tom Greenwood, CEO at Volt, added: "This collaboration will power a bold new open banking offering. The commercial benefits are a no-brainer: merchants need more cost-effective payment alternatives to card payments, and much faster settlements. Open banking payments are real-time, and are inherently more secure as the danger of card fraud is eliminated. Working with Worldline, we will support hundreds of businesses in their adoption of this new-generation, real-time payments service. We are delighted to be working with a leading brand and global platform to achieve this."