Financial Services (FinServ)
Visa Ready Programme to propel Meniga's expansion in APAC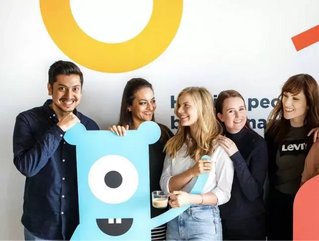 Icelandic digital banking and finance solutions developer Meniga is set for expansion in the APAC market as part of the Visa Ready Programme...
was founded in Reykjavik in 2009 with a mission to create "simple, fun and effective" solutions to improve peoples' financial lives.
As of today, the company serves 90 million people in over 800 global organisations and 30 countries, including clients such as Santander, Nordea, and UniCredit.
Its portfolio of multi award-winning digital banking products includes:
Capturing the APAC market
Already well-established in the European market, Meniga is apparently keen to expand its reach even further into the APAC (Asia-Pacific) market, which is currently showing for global fintech.
The is a certification from the payment network giant that accords specific standards of security and functionality. Also, Meniga will become a listed entity on the to create even further opportunities in Asia.
"We are delighted to have been granted this certification, and that Visa has recognised the reliability and credibility of our solutions," said Georg Ludviksson, CEO and Co-Founder of Meniga. 
"This marks an important step in our plans to accelerate our expansion within the APAC region, where we see a substantial growth opportunity, with the regional fintech ecosystem currently booming. 
"The Visa Ready Programme will help facilitate a number of partnership opportunities with some of the most innovative financial institutions, fintechs and businesses in the world, and we're looking forward to further consolidating our presence in the region, and help a greater number of banks supercharge their digital banking offering."
Visa: Empowering fintech
Visa's prominence as a fintech empowerment vehicle is an encouraging sign for the global sector. Helping to accelerate tech companies' growth, providing go-to-market support, uncovering market opportunities, and granting access to cutting-edge new Visa solutions are all considerable perks of the Visa Ready Programme.
The Programme has, so far, taken on over across 20 countries and participated in more than nine product verticals.
Recent collaborations with other leading European fintechs include (formerly TransferWise), , and .
Carla Ghosn, Visa's Head of Emerging Fintech, reached #10 on our Top 100 Women in Fintech list? See the full list .
Image source: Meniga