Financial Services (FinServ)
The Ultimate FinTech & InsurTech LIVE Event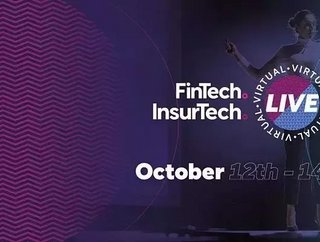 FinTech & InsurTech LIVE Event, where innovation meets implementation, coming to you live from London
Whether you attend virtually or in person, it will give you a chance to network with C-Level executives, share ideas with industry pioneers, and walk away with actionable, unique insights to bolster your business and career. 
By the end of the three-day event, you will have seen the latest innovations in both FinTech and InsurTech. You will be able to see how companies like yours are tackling the problems that keep you up at night, engage in a community that many struggle to access, and share your ideas with people who care as much as you do. 
How can you attend?
In the post-Covid era, not everybody wants to travel for events. So FinTech and InsurTech Live will be completely hybrid. That means you can attend the event in person or virtually - with no disadvantages to people who don't make the trip to the Tobacco Dock. 
In-person
 FinTech and InsurTech Live is happening in the Tobacco Dock in London, a ten-minute walk from Tower Bridge. For more information on the location, click here. 
Virtually
There's no need to worry about missing out if you choose not to attend in person. You can still absorb all the information, interact with other attendees and enjoy the conference experience on our virtual platform. 
There will be live feeds from all of the stages (also available on-demand after the event) as well as virtual networking areas. So not being able to travel is no reason to miss your chance to gather with the industry.
New Sponsors
Checkout was formed in 2012 to change the way that businesses access financial services. The company, which is based in London, uses innovative technology to streamline the payments function into one seamless solution. 
Payments insights are at the core of the Checkout platform. The company offers a granular data experience, that offers greater visibility over the entire payment process, from understanding reasons for any declined payment to improving approval rates and, ultimately, revenue. 
Currently facilitating over 150 currencies and the most popular payment methods, the company claims to offer "unrivalled data and insight".
Sage is the market leader for integrated accounting, payroll, and payment systems. They are software developers focusing on developing solutions specifically designed to help businesses. Originally Sage focused on developing software for Accountants, but over the years their product range has expanded dramatically.
Founded in 1981, today they work with millions of businesses in all types of industries around the world. 13,000 employees serve customers in 23 countries across Europe, Africa, Australia, Asia, Latin America, and North America.
Media partners
FINTECH Circle is a global platform of more than 130,000 fintech entrepreneurs, investors, finance professionals, academic and government representatives, and solution providers. It is on a mission to create the world's leading fintech ecosystem and a platform connecting, investing, educating, and generating opportunities for finance professionals and tech entrepreneurs. 
The FinTech Circle Institue empowers financial services professionals through a combination of digital, innovation, and entrepreneurial skills training to embrace the technology revolution in banking, insurance and asset management globally.
They also publish industry thought-leadership titles and bestselling 'The FINTECH Book' series. The range has been published by Wiley in more than 10 languages and includes The FINTECH Book, The WealthTech Book, The InsurTech Book, The PayTech Book, The AI Book and The LegalTech Book. 
We have completely FREE in-person and virtual tickets, make the most of this today.