Financial Services (FinServ)
The Ultimate FinTech & InsurTech LIVE Event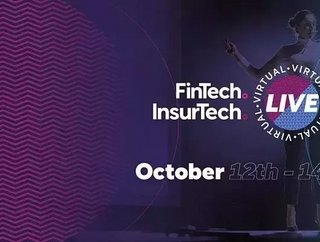 New speakers announced for FinTech & InsurTech LIVE Event, where innovation meets implementation, coming to you live from London
Whether you attend virtually or in person, it will give you a chance to network with C-Level executives, share ideas with industry pioneers, and walk away with actionable, unique insights to bolster your business and career. 
By the end of the three-day event, you will have seen the latest innovations in both FinTech and InsurTech. You will be able to see how companies like yours are tackling the problems that keep you up at night, engage in a community that many struggle to access, and share your ideas with people who care as much as you do. 
Order your tickets now to take advantage of our limited-time Early Bird offer. 
How can you attend?
In the post-Covid era, not everybody wants to travel for events. So FinTech and InsurTech Live will be completely hybrid. That means you can attend the event in person or virtually - with no disadvantages to people who don't make the trip to the Tobacco Dock. 
In-person
 FinTech and InsurTech Live is happening in the Tobacco Dock in London, a ten-minute walk from Tower Bridge. For more information on the location, click here. 
Virtually
There's no need to worry about missing out if you choose not to attend in person. You can still absorb all the information, interact with other attendees and enjoy the conference experience on our virtual platform. 
There will be live feeds from all of the stages (also available on-demand after the event) as well as virtual networking areas. So not being able to travel is no reason to miss your chance to gather with the industry.
New Speakers
Board member UK Insurtech board, Tech Nation at AXA
Parul is a well-regarded thought leader in financial technology, advising UK HMRC's Insurtech board, Fintech Delivery panel, and Mayor of London's International Business programme in promoting open innovation, financial inclusion, and digital acceleration within financial services. 
She was recognised as Top 17 Powerful women in Insurtech in 2020 and features on the Women in Fintech Powerlist for Global Fintech Industry. A mentor at Pitch@Palace & Mayor of London's International Business Partnering and Business Growth Programme, she is a Board advisor to Insurance Times on Technology and Innovation. Parul is also a speaker and blogger and contributing author to "The AI Book".
Head of Sustainability at London Stock Exchange Group (LSEG)
Luke Manning has comprehensive leadership experience in matrixed corporations and high-growth businesses. He has significant expertise in developing, delivering and communicating core business strategies, with measurable commercial and reputational impact. Coming from a communications background, he has a particular interest in how comms can be used to shape the culture, values, and reputation of a business. 
A proven media spokesperson for sustainability-related projects and campaigns, we look forward to hearing his insights. 
Chief Analytics Officer (Life & Health) – APAC, Middle East, Africa at Munich Re
As a regional Chief Analytics Offer, Lee leads the APAC, Middle East and Africa AI (advanced analytics) team, located in Singapore covering Life & Health for Munich Re. He is responsible for creating value across the value chain through predictive analytics, AI, big data and emerging analytics technologies while ensuring technical excellence and professionalism.
With over 16 years of experience, Lee is now completing a PhD in AI and advanced analytics, and is a member of the Institute and Faculty of Actuaries and the Actuarial Society of South African where he chairs its Demography & Epidemiology committee.
His Master's degree, presented at the 2014 International Congress of Actuaries in Washington D.C., provided many South African insurers with the first credible South African research for underwriting HIV and applied advanced analytics methods to medical scheme and managed care data. 
Order now to make the most of our early-bird offer. Ticket prices increase over 50% soon! For tickets and information, head over to our event site.